Mumbai's Drive-In Vaccine Center: Anand Mahindra Applauds Initiative, Tweeple Demand Replication Of Model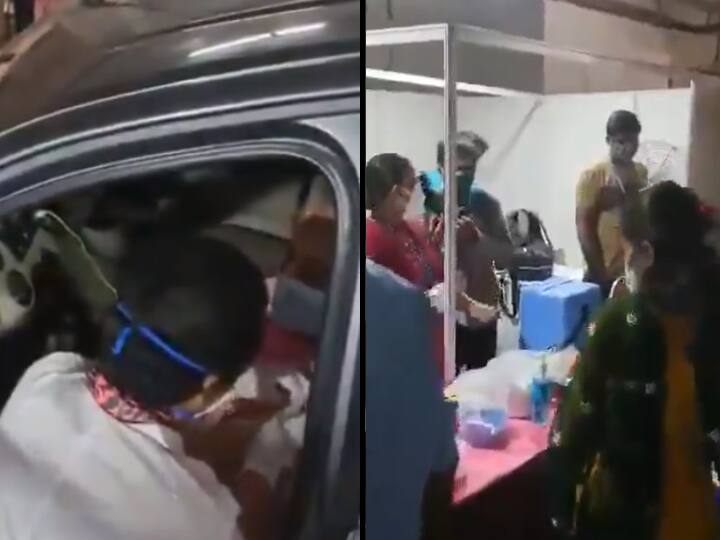 With an aim to provide vaccination support to senior citizens and persons with disabilities, the Brihanmumbai Municipal Corporation (BMC) of Maharashtra initiated a drive-in inoculation centre, and businessman Anand Mahindra's tweet on this initiative has garnered the attention of netizens urging for similar measures in other cities.
Industrialist and chairman of Mahindra Group, Anand Mahindra shared a video on his Twitter handle that showed how the drive-in centre administered vaccines to people on the first day of its functioning.
READ: US Supports Covid Vaccine Patent Waiver Proposed By India & South Africa To End Shortage
The businessman seems to be mightily impressed by this initiative and also praised its Commissioner Iqbal Singh Chahal for gearing up at this hour of crises and coming up with such effective measures.
The video went on to garner over 7.4k likes and 702 retweets since it was shared on the microblogging site on Wednesday. Many netizens expected their cities to come up with a similar drive as one of the users from Bengaluru asking if the city can implement a similar drive-in vaccination centre to help people in distressed times.
The Mumbai civic body started the first drive-in vaccination centre where specially-abled people and senior citizens will not have to stand in a queue and they will be administered the COVID-19 vaccine doses in their own vehicles.
However, those who remained critical of the development said despite multiple centres, appointments, there are no slots for vaccines. Some even urged the businessman to support setting up more vaccination centres in the financial capital so that residents could safely take the vaccine.
Another user directed the tweet to Delhi chief minister Arvind Kejriwal saying, "We need this in Delhi as well. Can your team talk to how they set it up in Mumbai and then implement it in Delhi as well. It's not a huge task I am sure."
Tags :
fashion
featured