Watch | Business Matters: Will global layoffs jolt India's IT industry?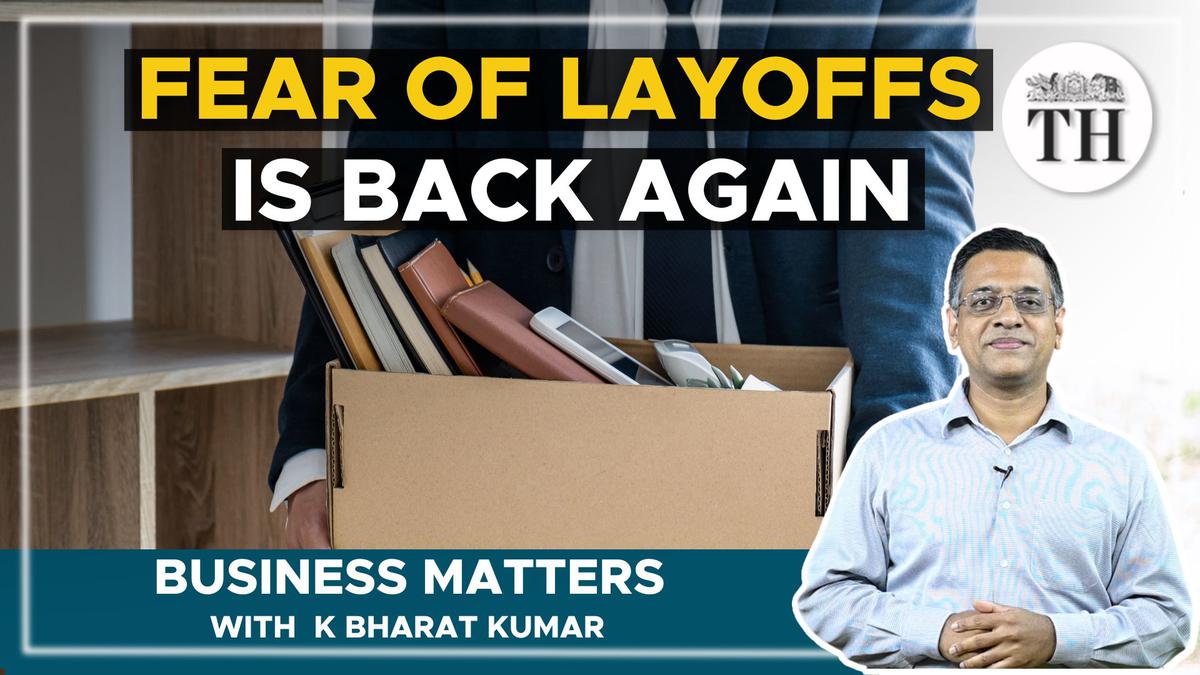 Business Matters: Will global layoffs jolt India's IT industry?
There has been a slew of layoff announcements in the Western corporate world these past months, gathering pace over recent weeks. The latest was Google's announcement that would impact 18,000 of its employees.
Crunchbase estimates that just in the first 20 days of this month, US saw 46,000 jobs impacted by the announcements. It also said that last year, public and private tech firms laid off 107,000 people.
The Indian sector too has seen some media news around this but not as much. The Hindu's Business page in Saturday's edition alone had 3 news articles to do with layoffs, for different reasons – Google, Wipro and Swiggy. Let's see what exactly is happening the world over and in India. 
Generally, while announcements of tech layoffs when an economic slowdown hits them may be common in the West, we are unlikely to see similar, aggressive layoff action in India. Here are a few reasons why: Indian IT firms are agile with their hiring plans rather than with layoffs, says Ciel HR CEO and MD Aditya Mishra. "Because IT services companies here maintain a bench, they get some lead time in which to react to developments. As bench expands, hiring goes down." 
There are two reasons why Indian firms take it more slowly. E. Balaji, currently Global chief HR officer at TVS Supply Chain Solutions, who has also been a senior leader in the manpower placement industry for more than a decade prior to this position, says fear of reputation loss and labour laws that aren't easy to navigate are key. 
Culturally, US companies seem more open to layoffs. Balaji says that that country has a liquid labour market and labour laws too are not that stringent. US companies are quick to ramp up and also ramp down. And when decide to go for it, they have one deep cut instead of doing it in phases. 
Mishra of Ciel highlights the fact that in the US, flexi-staffing penetration is the highest in the world. 
Of course, 2008-09 was an exception for India if we look at the past two decades – Balaji points out that even the government had said in Parliament that the global financial crisis precipitated 5 lakh job losses in the country across industries.
Why are mature-stage start-ups too laying off staff? What lies ahead?
Script and presentation: K Bharat Kumar
Production: Shibu Narayan
Videography: Johan Sathyadas
Tags :
Business
featured