Thunivu-style bank robbery misfires, man arrested in Dindigul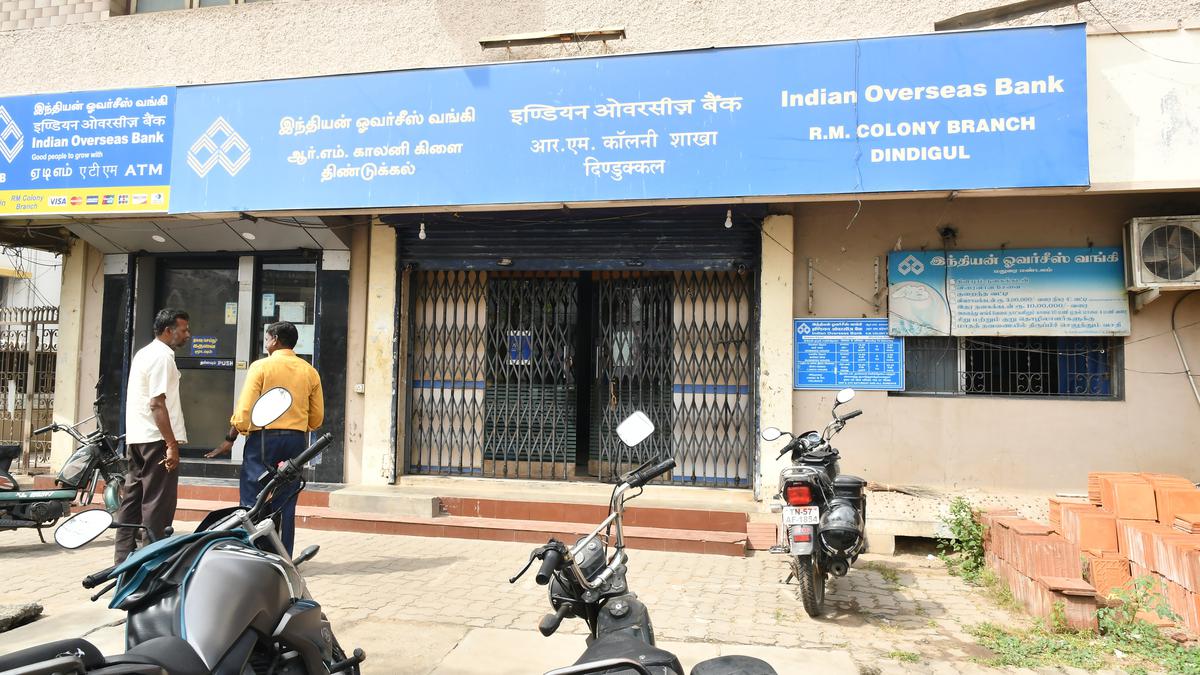 Just like a scene out of a film, a 22-year-old man allegedly attempted to rob a public sector bank in broad daylight, on the busy Thadikombu Road in Dindigul, on Tuesday.
According to the police, the accused has been identified as A. Kalil Rahman, a diploma holder, of Begampur in Dindigul.
Superintendent of Police V. Baskaran, who inspected the spot, said the young man was not satisfied with the meagre salary of around ₹7,000 he was offered at jobs he took up earlier. Rahman's father is a casual worker. "In order to gain quick money, he resorted to robbing a bank, which he confessed was also inspired by the latest Tamil film, 'Thunivu', starring Ajith," he said.
Preliminary investigations revealed that Kalil had reached the Indian Overseas Bank's branch on Thadikombu Road around 9.45 a.m. Seeing only a few people inside the bank, including two women, he quickly tied the people's hands with plastic ropes and threatened them with a knife, pepper spray and chilli powder he had come in armed with.
"Just as the branch manager was logging in for work at the entrance of the bank, a clerk who was also tied up alerted him to the presence of a robber. Fortunately, the manager, along with the clerk, managed to secure the accused, pushed him into a room and locked him up before alerting the police," said Mr. Baskaran.
Police who rushed to the spot within minutes, secured Kalil.
Mr. Baskaran said that no items had been stolen and the Dindigul Town West police are investigating the matter.
Tags :
entertainment
featured