The pan-Asian Oriental Kitchen at the Hyatt Regency in Thiruvananthapuram takes gourmets on a flavour trip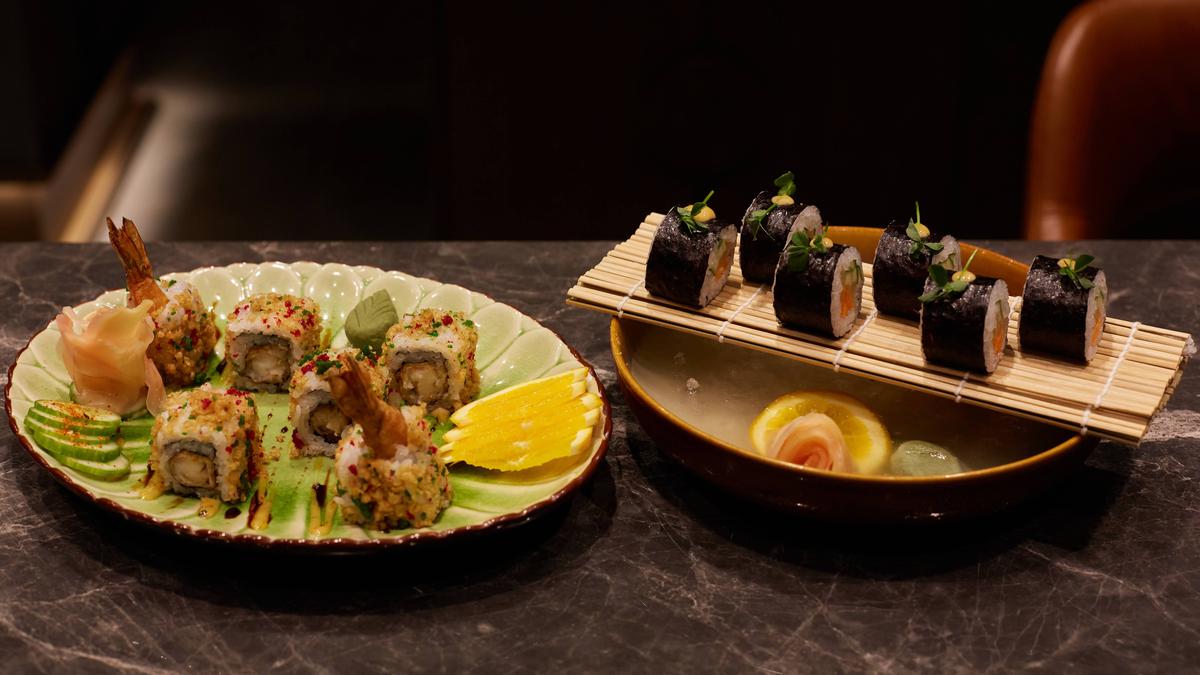 Prawn sushi covered with cooked vinegared rice roll, wrapped in nori (toasted seaweed sheets), and served with gari (pickled pink ginger), wasabi and soy sauce is one of the highlights of the pan-Asian restaurant, The Oriental Kitchen, at the newly-opened Hyatt Regency in Thiruvananthapuram. For vegetarians, there is flavoursome cream cheese maki with asparagus, cucumber and avocado.
With eight pieces on a plate, the sushi is crunchy but tender and holds a burst of flavours when eaten with a teeny weeny bit of wasabi sauce and soy sauce, accompanied by fresh ginger. Sous chef Raja Ram Verma, known as the Ninja chef in the kitchen, is happy to guide newbies on how to eat a sushi. He says that the restaurant, a little more than a month old, has several customers asking for sushi.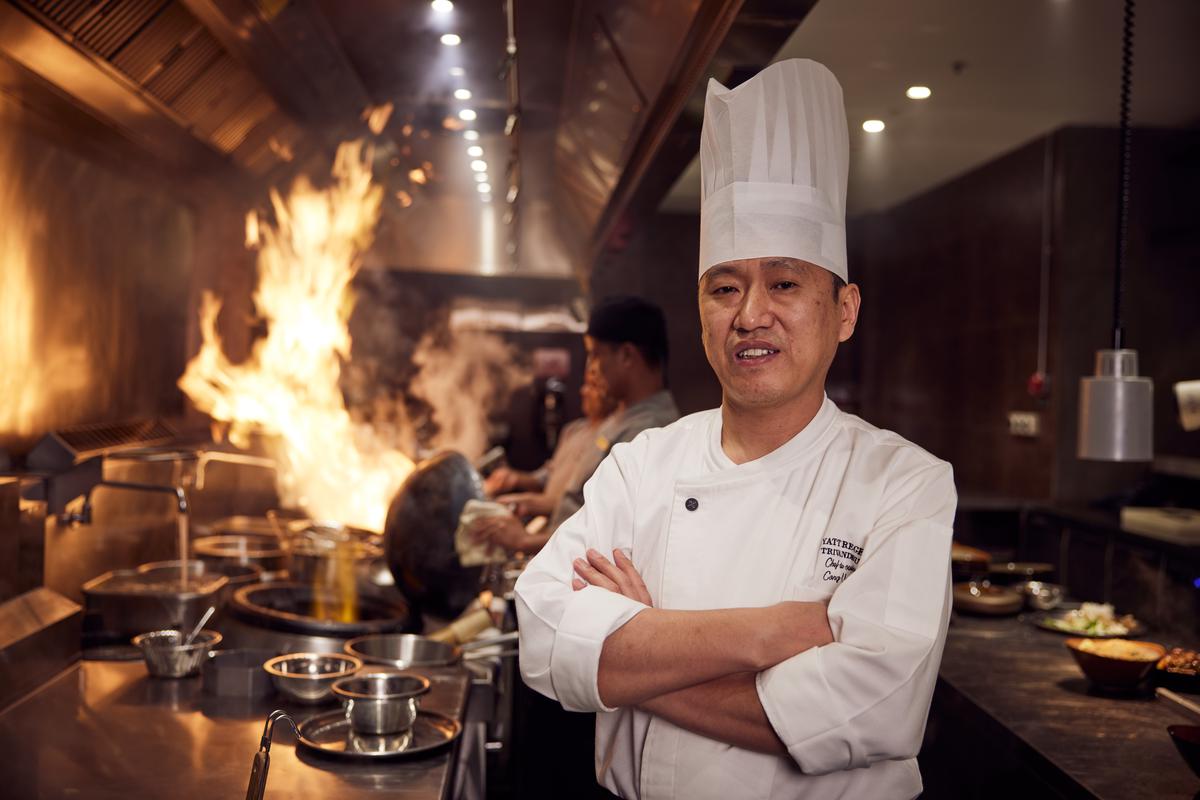 Chef Li, the man at the helm at The Oriental Kitchen, does not speak much English but his culinary skills are articulate enough to woo the hungry hoards.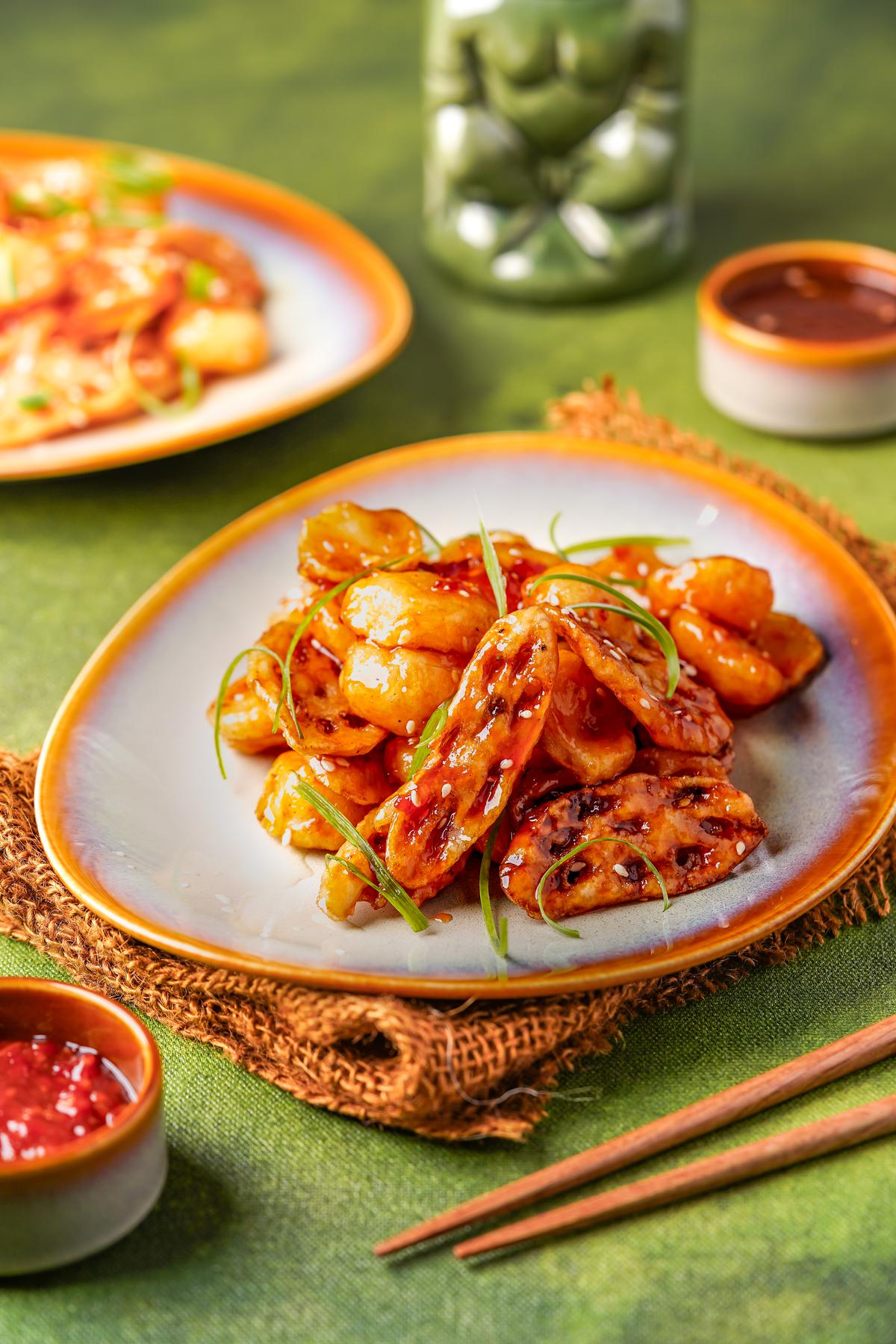 At an elaborate lunch at the aesthetically designed, sun-lit restaurant, Raja Ram insists we begin with appetisers that are a speciality of the place. So I bite into tender lotus stem and water chestnut lightly coated with honey and sprinkled with chilli flakes. As I relish the crisp lotus stem and water chestnut, my cup is filled with jasmine tea.
The Oriental Kitchen, Hyatt Regency
Cuisine: Pan Asian
Cost: ₹2,000 for two
Location: Thycaud, Thiruvananthapuram
My Candy Crush drink (strawberry, basil and soda) is mildly sweet and fizzy. Then comes the completely new Tod Man Khao Pod, a fine mesh of thin pasta strips held together with cheese, potato and a light smattering of greens and spices. Impossible to have it with a fork, I give up the effort and use my fingers to feast on the tantalising blend of flavours. To prevent littering the table with bits and pieces, hold a napkin as you savour the crisp appetiser.
Piping hot and sour chicken soup with plenty of chicken is a familiar favourite. As soon as the soup is over, our friendly waiter serves the garlic tempered rice with egg and chicken. The fluffy rice has generous amounts of fried garlic and is not oily. The wok-tossed chicken with black pepper sauce, deep brown in colour, is a tad salty for my taste but goes well with the rice while the Kung Pao with cashew and peanut has a pleasing familiarity to it.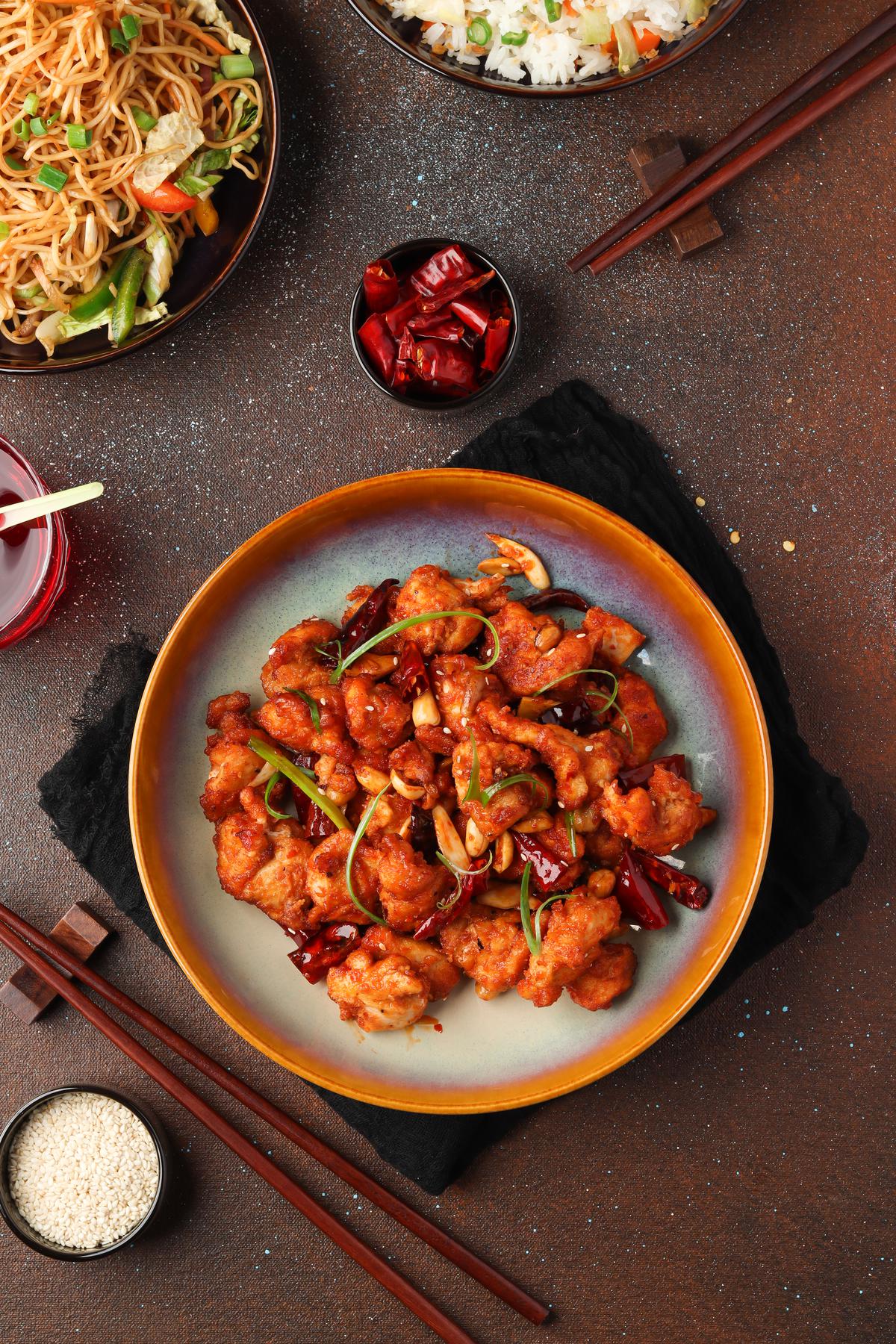 The Oriental Kitchen also serves Teppanyaki, Thai and Vietnamese cuisines. Naturally, there is only so much one can have for lunch.
I am told that the fried ice cream is a big hit. Refusing to take no for an answer, I am given a half portion of the fried ice cream. Even that is too much to finish. Rich with nuts and some fruity layers, the ice cream was covered with a fine dusting of flour and fried. While it tasted good, I can't say I enjoyed it because I was too full by then. Best to share even the half scoop with a friend or go easy on the appetisers.
Tags :
featured
Lifestyle