Lollapalooza: What to expect from India's biggest music festival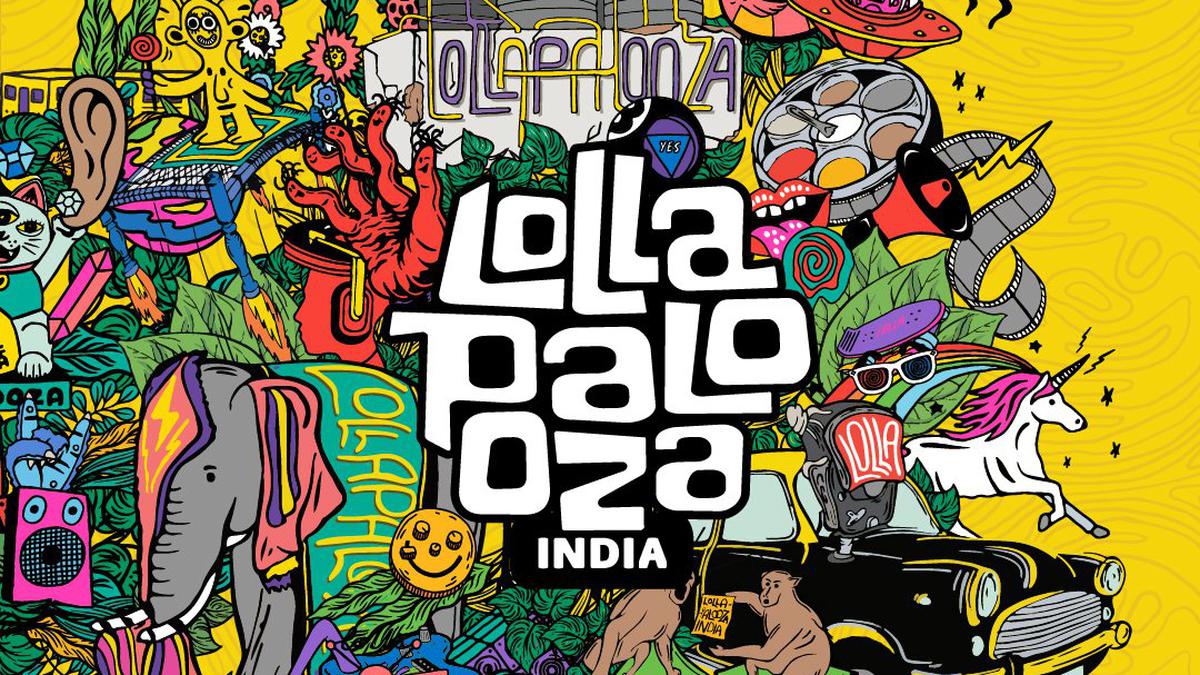 Mumbai is getting ready to host one of the world's biggest music festivals, Lollapalooza, for the first time in Asia. With the lineup boasting 40 international and Indian acts, including 26 award nominees, and seven award-winning chart-toppers, performing music across genres, the festival promises to bring world-class entertainment to over 60,000 fans.
But Lollapalooza is more than just a concert – it's an experience. Spanning across the massive Mahalaxmi Race Course, music fans have access to four stages, equipped with some of the city's best food vendors. In fact, 'The Lolla Food Park,' will be serving food from over 60 brands, featuring several dishes that are made exclusively for, and only available at Lollapalooza, like The Flippin' Palooza, Lolla Waffle Cheese Cones and Lolla Bombay Dogs.
Beyond the food selection, there are also a number of other activities for fans to do while waiting for their favourite acts to perform. The race course is equipped with several "instagrammable" spots, including the Lolla Ferris Wheel, which gives you a bird's eye view of the festival, letting you catch a glimpse of performances from the top. There's also the Big Top Small Top tent, a lounge area for fans to relax in; the Lollapalooza India inflatable, which will hoist the India flag and make for the perfect Lolla picture; and the Lolla merch store, where attendees can get their fix of collectable Lolla gear. Lolla and its partners have also organised several "out-of-the-box" activities — Levi's will set up a pop-up 'Tailorshop' where attendees can customise a pair of jeans; 'Bumble Hive,' run by Bumble, allows fans to unwind between acts, recharge their phones, and grab some sweet snacks; Budweiser's Beer Garden gives festival-goes a chance to grab a beer and stroll around between acts.
Lollapalooza promises a great experience for all–focusing on intersectionality and inclusivity. Driven by BookASmile under the aegis of #LollaForChange, Lollapalooza welcomes people of all genders, sexualities, and physical and mental abilities. Sign language interpreters will be stationed at the main BudZ stage to interpret the headlining artist's music for hearing-impaired attendees. Handicapped, visually and hearing-impaired attendees will have a specially-equipped team available for help and guidance through the festival's zones.
Alongside partner organisations like 6 Degrees, Lollapalooza is focused on creating a safe space for members of the LGBTQIA+ community. A Quick Response Team is available for on-ground assistance and psychological safety with regard to sexual assault prevention, inclusivity, and mental health. Festival staff and crew have been sensitised on genders, pronouns, consent and other similar topics to ensure that attendees feel welcomed and respected. Gender-neutral restrooms are also available.
Lollapalooza is also aiming to be an environment-first music festival. With waste segregation, waste management and zero garbage measures in place, as well as reduced single-use plastic and food waste management initiatives in place through community distribution, the festival hopes to adopt an environmentally-friendly festival model. Carbon emissions will also be reduced with the use of electric vehicles within the festival's periphery. Festival goers can also arrive at the venue using public transportation, via the CityFlo Buses that connect several areas of Mumbai to the venue. The #TakeTheTrain campaign also encourages attendees to take the train to Mahalaxmi Railway Station, where acoustic guitarists will give people their first taste of the music to come.
With just four days to go, and with several renowned musical acts like Zhu and Japanese Breakfast making their India debut, Lollapalooza looks to bring an exclusively curated music experience to India.
Tags :
entertainment
featured