Coimbatore-based Ektha presents its first standalone dance show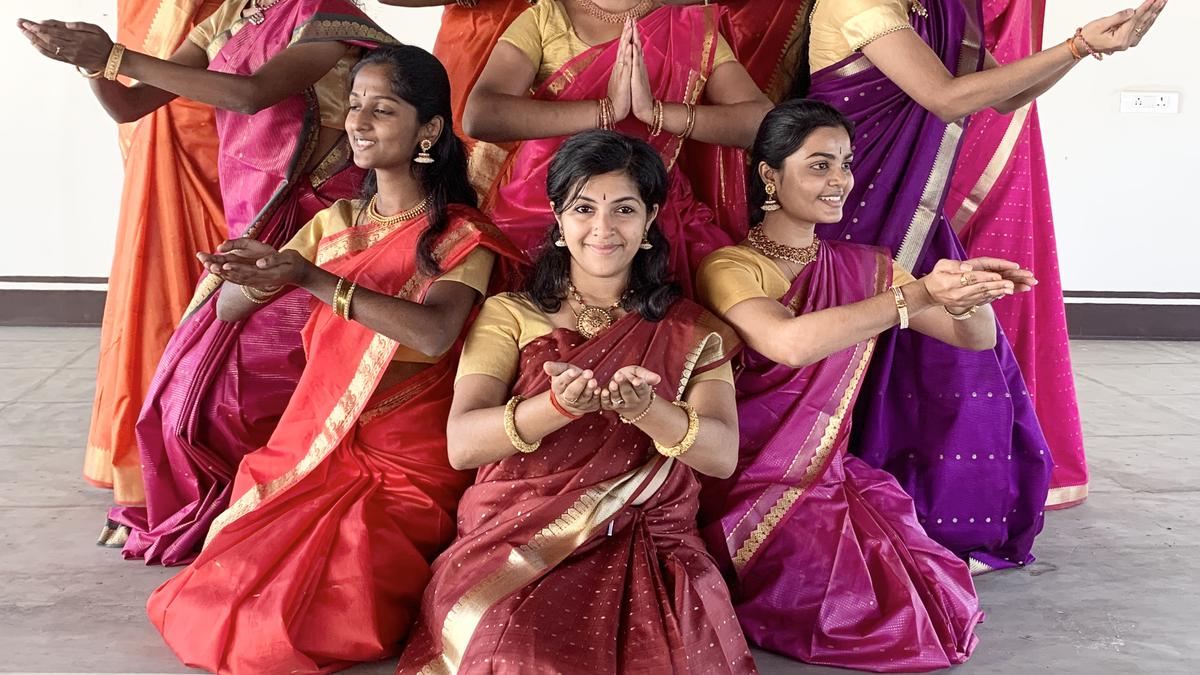 "It's a platform that brings together anyone interested in dance," says Saritha Lakshmi, the artistic director of Ektha, a space where a bunch of young dancers in Coimbatore meet to simply dance.
"We collaborate and choreograph together and the outcome is organic. We record the video. The creative process inspires us as there is constant learning from each other," explains Saritha, who is also the director of GD School.
It was during her education stint in the UK that Saritha got exposed to the concept of choreographing dance as a team. "Dance is my passion and as dance captain at the Bharatanatyam Society there, I understood we can change the dynamics of dance by choreographing together while performing at shows. I came back and started Ektha four years ago."
They are putting together Anjali – an evening of dance, their first standalone show that brings together as many as 14 dancers, mostly from Coimbatore, where they will perform Kathak, Bharatanatyam, and folk dance forms.
The objective of Ektha is to popularise classical dance forms of India. "Dancers from different backgrounds, dance schools and styles come together. More like a dancer's potluck if you will, where each one brings something to the table and in the process everyone has a lot of fun," says Subiksha Siva, one of the participants.
For Aashikha Manikanth, it was an opportunity to get back in touch with dancing after a break. "Also, celebrate and revive my passion. I'm also glad for having had the chance to try different art forms and to have met so many wonderful dancers too."
Vajra Balaji agrees with Aashika. "Ektha is a space for dancers to come together to share the joy of dancing and also to create a fresh perspective of the art. The best part is that immaterial to the age or experience, there is a space for every dancer to put forth their ideas and choreograph a piece," she adds.
On January 8, the event Anjali – an evening of dance begins at 6 pm at Sarvaa Ballroom, The Grand Regent. There will be a dance Workshop by Aayana Dance Company by Madhava Mamava from 10 am to 1 pm on January 7 at Sarvaa Mini Hall at the same venue. The workshop fee is ₹1100. The participants can also perform the item with the group at the event. For more details, call 9952630555 or visit @ekthadance on Instagram for registration
Tags :
featured
Lifestyle