C Balagopal's book 'Below The Radar' debunks notions about Kerala being an investor-unfriendly State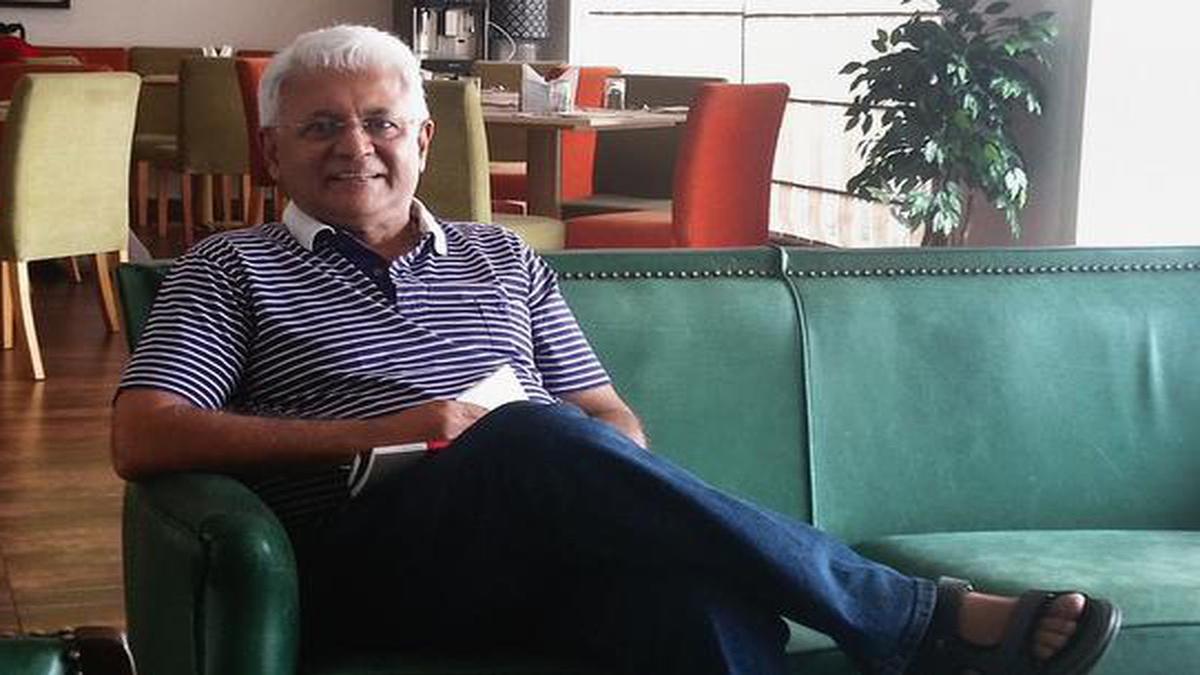 Which is the biggest dental lab in India? The biggest in-vitro diagnostic company in India? Which company in India makes steel castings for Mitsubishi Heavy Engineering, Man Turbo Switzerland, British Petroleum and so on? Which is one of the largest manufacturers of blood bags in the world?
The fact that all those industries are situated in small towns in Kerala enthused Chandrasekhar Balagopal, social entrepreneur and chairman of Federal Bank, to learn more about such manufacturing enterprises that had been established in the State and quietly making a mark in competitive world markets.
"DentCare, the nation's largest dental lab, is in Muvattapuzha while Agappe, a name to reckon with in invitro lab kits, is in Pattimattom. Both are in the suburbs of Ernakulam district while Peekay Steel Castings is in Feroke, Malappuram district. Terumo Penpol is in Puliyarakonam, Thiruvananthapuram," points out Balagopal.
Intrigued by the facts he found, Balagopal embarked on a study of manufacturing industries in Kerala. Not a surprising decision from Balagopal who has always taken the less travelled path right from 1983 when he resigned from the Indian Administrative Service to become an entrepreneur by founding Peninsula Polymers (Penpol), a manufacturer of blood bags. In 2011, after selling his shares in his company to the Japanese Terumo Corporation, Balagopal focussed on social causes close to his heart and on mentoring a new generation of entrepreneurs.
With forty years of experience behind him, he discusses his entrepreneurial highs and lows in his fourth book, Below the Radar, wherein he sets out to debunk several myths on the investment climate in Kerala by discussing the success stories he found all over the State.
"My new book is on the emergence of a modern manufacturing sector in Kerala in the last three decades. My intention is to provoke thought and discussion on a subject that has otherwise been dominated by cliches and anecdotal information," he says.
Since Balagopal was familiar with the ups and downs of the company he founded, he wanted a close and honest study of another manufacturing industry in India. Initially, he mailed 50 entrepreneurs a set of questions about their enterprise and requested them to share their stories. However, even after months, the response was not encouraging.
That was when Balagopal happened to meet Moidu PK, the dynamic chief executive officer and managing director of Peekay. "We were on the same wavelength and he invited me to study his factory and industry. That is when the book really took shape because this was an industry that was completely different from mine. Yet, our entrepreneurial paths were not very different," says the author.
Common features of the super 50
All the successful industries listed in the book began small, many by first-time entrepreneurs.
All faced initial hurdles and then grew organically.
Almost all are characterised by hi-tech modern manufacturing technology that were competing with the best in the country, and, in some cases, with the world.
Emphasis on technology.
Almost all had set up their own research and development units fairly early in their growth.
Many of these modern manufacturing industries depended on an unusually highly technically qualified people.
Below the Radar is an exploration of how and why the success stories unfolded within the eco-system in the state that is reputed to be investor-unfriendly. "I was able to find at least 50 manufacturing industries with an international footprint. These are spread all over Kerala in small towns and rural areas. Moreover, this is in Kerala where workers do not work in sweatshops. It was obvious that there was something in the business eco-system in Kerala that helped these industries thrive," he points out.
Dismissing the bogey of militant trade unions, he says it is unfortunate that labour problems have been blamed for every factory that shut shop in the State without any kind of proper studies. "Whenever a company in Kerala faces problems, the presumption is that there must have been a labour problem. The State has a reputation of being plagued by labour problems. Probably, there were reasons for that. But, over the last 30 years, things have changed," he asserts. He adds that though there are trade unions in Penpol, they have not lost one single shift in production due to a labour dispute, in the last 20 years.
Citing his example, Balagopal says that without a business background or financial strength, he took an untried technology from a national laboratory and founded an industry. "All the reasons to fail were present. But I succeeded. How can that happen in an environment that is hostile to business? Obviously, there are factors that enabled me to succeed in Kerala itself."
Balagopal feels that in addition to literacy and impressive improvements in health, conditions for the growth of manufacturing were set in motion by the far-sighted policies of former Chief Minister C Achutha Menon in the 1970s when he set up KELTRON to create a modern industrial base in the State. He also laid the foundation for several modern scientific institutions. "During this time, Vikram Sarabhai Space Centre was set up at Thiruvananthapuram. All this brought into the State large numbers of technically qualified young people, who would otherwise have had to leave the State. This created a base of technically skilled manpower in the State."
 The second part of the book is a kind of case study of two industries – Termuo Penpol and Peekay Steel Castings, the latter being started by a rice merchant and flour mill owner. Balagopal studies their expansion and how they found a place in the Forbes list.
The next part of the story has to be written by students of management and economics because there are many new industries mushrooming all over the State, he says.
" It has to be on the new entrepreneurs who are going to write their own stories. They are going to transform the economy and we are going to hear a lot of them. I have not included any of the public sector units. For instance, the most profitable shipyard in India is the Cochin shipyard. There is ample scope for another book."'
Tags :
featured
Lifestyle