Jayant impressed with his sprightly Amritavarshini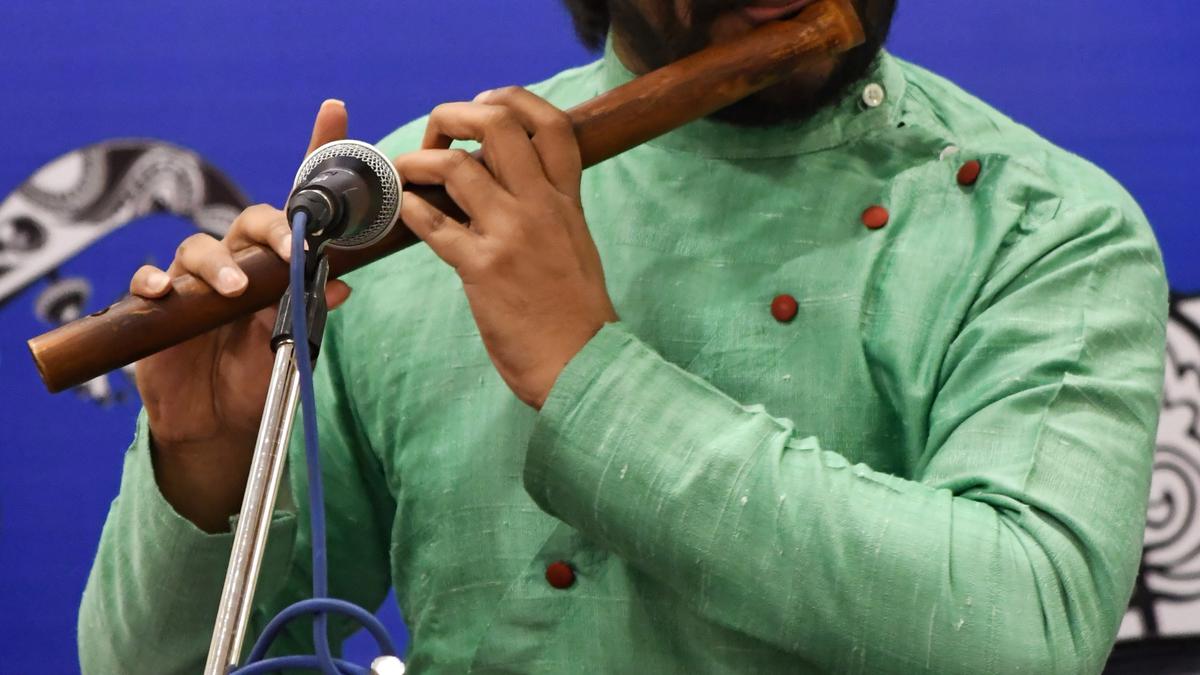 Flautist J.A. Jayant brings a meditative feel to his music by using the longer bass and double bass flutes besides playing the main regular-sized bamboo flute prominently during his concerts. The techniques highlight his gayaki style of instrument playing, which imitates the singing voice. The gayaki style emphasises the beauty of the raga or lyrics by the fluid and gliding movements of the notes.
Since the sahitya couched in the compositions has a special appeal, his playing style appealed to the rasikas of Carnatic music at the TAG Centre for Brahma Gana Sabha.
Jayant began the presentation with a lilting varnam, 'Karunimpa idhi manchi tharunamu' (Sahana, Thiruvottiyur Thyagayyar). Building up the tempo, he then played, 'Sogasu juda tarama' (Kannadagowla, Tyagaraja). This kriti was followed by slow and fast flourishes of kalpanaswara. Jayant's 'Meru samana dheera varadha' in Mayamalavagowla came up next. The slow-paced Tyagaraja composition left the audience emotionally charged.
Jayant was accompanied by Srimushnam V. Raja Rao (mridangam, who was brilliant during the tani) Sumanth Manjunath (violin) and S.V. Ramani (ghatam), who elevated the concert.
Muthuswami Dikshitar's greatness in composing a kriti that could bring rain never fails to enthral the audience. And, when Jayant rendered the Amritavarshini composition 'Anandamruta karshini', and elaborated the raga in the fast pace, it gave one the feel of rain, and at higher speeds, the impression of torrential showers. The violinist shone in the raga alapana suite. The ensuing swarakalpana brought out the raga's intrinsic beauty. This, along with the genius of the mridangist, added a wholesome appeal to the concert. The ghatam artiste, too, was in his element. The playing of the raga's quintessential phrases was the best part of this performance.
Jayanth chose Bhairavi for the main raga exploration, and alternated with the longer flute for the lower octave touches. An equally good Bhairavi essay by the violinist set the scene for the Dikshitar composition 'Balagopala palayasumam'. In the kalpanaswara section, the flautist alternated with the long flute to explore the bass effects of the lower octave phrases.
Tags :
entertainment
featured