Defeat BJP: Chief Ministers of four States call for joint effort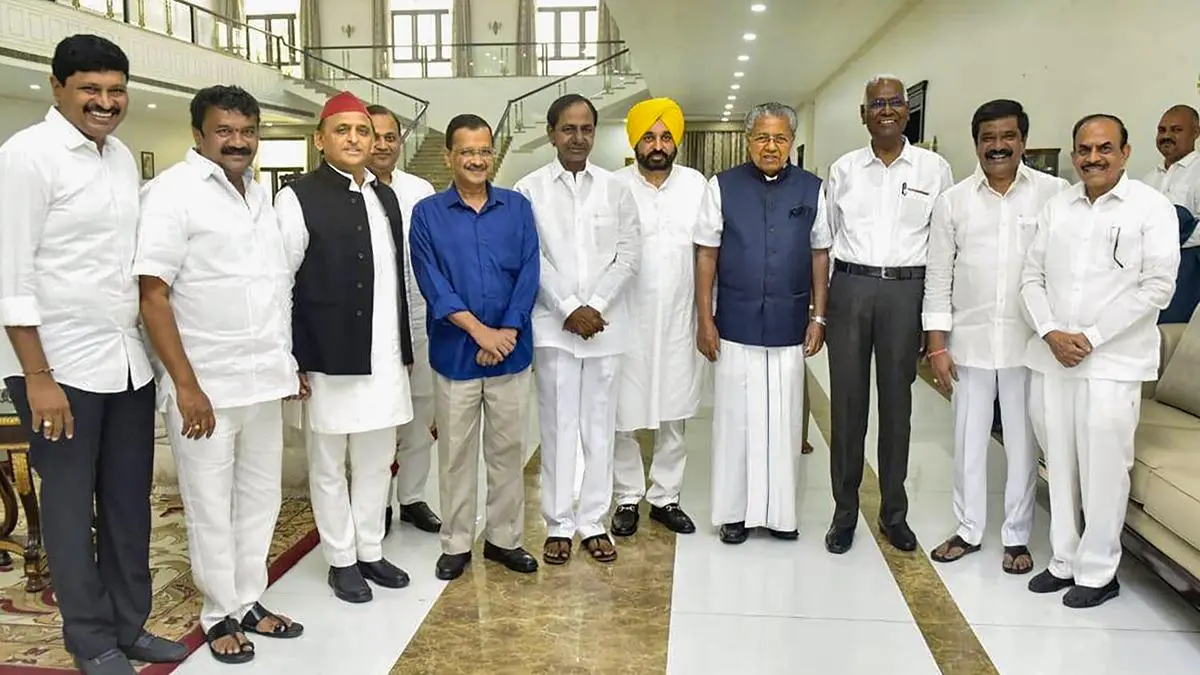 8
Chief Ministers of Kerala, New Delhi, Punjab and Telangana, have jointly called for defeating the BJP Government at the Centre in the 2024 general elections.
Attending a mammoth public meeting organised by Bharat Rashtra Samithi (BRS), a national party floated by TRS founder K Chandrashekar Rao, at Khammam on Wednesday, they lambasted the Modi government for failing the country on all fronts.
Kerala Chief Minister Pinarayi Vijayan, Delhi Chief Minister Arvind Kejriwal and Punjab Chief Minister Bhagwant Mann, Samajwadi Party President Akhilesh Yadav and CPI General Secretary D Raja attended the public meeting.
Addressing the gathering, Vijayan said the NDA government was dethroning democratically elected governments. 
Alleging that secularism in the country was in danger, he said the country was facing a constitutional crisis because of the Government's deeds.
Kejriwal said some States had been learning from one another and helping the country march ahead. "Telangana has replicated our Mohalla Clinic model, while Tamil Nadu has taken a cue from our school development programme. We liked Telangana's universal eyecare scheme," he said.
But, Prime Minister Narendra Modi was busy creating hurdles for the States. "They are using Governors to stop the work that we are doing," he charged.
Raja said the NDA Government was against the federal spirit of India. "They want to create a uni-dimensional country, while India is known for its diversity. We need to protect our Republic by defeating the BJP," he said.
BRS President Chandrashekar Rao announced that the party would provide free power to farmers and implement 'Dalit Bandhu' scheme across the country if voted to power in the general elections.
Tags :
featured
news