Satire | An open letter to all recommenders of movies and web series from The Banshees of Inisherin to Heropanti 2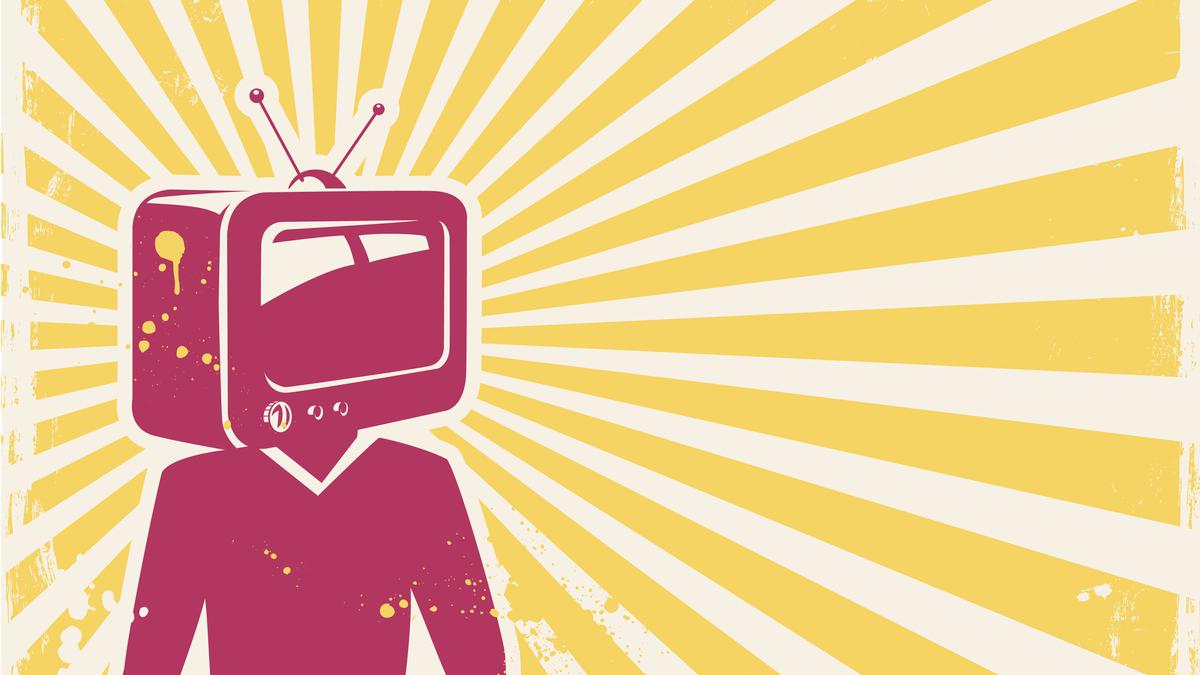 Dear recommender,
Thank you for taking the time to recommend to me a web series that I must drop everything else and watch "right now starting immediately this second".
It was interesting to learn about this series and the fact that you gave up 18 hours of your pointless existence to this "flawless tragic-comedy that is a hilarious yet terrifying satire on male friendship, female bonding, and trans-species relationships set against the background of climate crisis in a post-apocalyptic dystopian society ruled by a cybernetic network of AI-oligarchs where humans have been turned into hydrogen-powered cloud servers".
Unfortunately, I am right now closed for film and web series recommendations. As you may be aware, the COVID-19 pandemic has wrought havoc on the economy. Part of the impact was because people were glued to a screen watching Netflix when they should have been glued to a screen engaged in self-alienating labour whose cosmic meaninglessness is surpassed only by its soul-crunching dullness.
This, in turn, had an unintended consequence: as the per capita consumption of OTT content went up, so did the per capita recommendations emitted by each individual. Strangely, no one realised that everyone was watching more and recommending more. So we all got on to this ever-accelerating treadmill of keeping up with the 'prestige shows' that you just cannot not have seen. The result: a gargantuan pile-up of unwatched content that's almost comparable to the  maha-backlogs one finds in institutions such as the judiciary and the visa office of the American embassy.
This column is a satirical take on life and society.
Therefore, I am not accepting ANY content recommendations for the next 21 months. While I understand that you may be disappointed to know this, and may even feel some negativity towards me for not responding positively to your recommendation, I assure you that my rejection of your recommendation is not a comment on you or your poor taste or your total ignorance of my viewing preferences.
Fierce competition
Nevertheless, I am happy to file your recommended show in my tertiary watchlist. Although this is not a list of shows I intend to watch, it is still a prestigious category. I usually draw from this list for subjects to talk about in high net worth social settings. Additionally, I also intend to keep a lookout for friends, acquaintances, colleagues as well as random strangers on social media whose interest profile might be a better fit for the show you suggested.
Furthermore, in the spirit of honesty and aesthetic comradeship, it may not be inappropriate for me to add that even if I had not been closed to recommendations and was actually soliciting them, your show would not have made it. This is partly because competition for my patronage is fierce and I often have to make difficult choices between many high-calibre options. And partly, it is also because I haven't forgotten that you have still not watched my last recommendation to you —  Everyone Knows What They Did Not Do Last Summer, the four-hour documentary on garbage recycling, written and directed by my nephew who is studying in FTII.
For your kind information, the film won a nomination at the Moondance Festival in the category of Best Dirty Film made by a student from a film institute in Pune. Needless to say, it is disappointing that I've heard not a squeak from you on my nephew's masterpiece even though all you do all day is drink beer, watch TV and recommend shows to other people. In view of the above, let me offer some constructive feedback on how to dispense content recommendations.
First of all, before you recommend, ask yourself: do I have any pending recommendations from the person I want to recommend to? If the answer is 'yes', back off. Second, check if the prospective recommendee had responded positively to your previous recommendation. Has she watched it? Or at least promised to watch it? If the answer to both is 'no', that's again a sign you should back off. Finally, before you vomit your recommendation to someone, spend some time — say, a month or two — researching what that person likes to watch. No point suggesting The Banshees of Inisherin to someone whose idea of peak entertainment is Heropanti 2.
Feel free to contact me in case you would like further recommendations from me on how to make successful recommendations. Thank you again for your interest in my entertainment choices. I better get back to clearing my backlog — last I checked there were 782 unwatched clips of 'Animals Being Jerks'.
The author of this satire, is Social Affairs Editor, The Hindu.
sampath.g@thehindu.co.in
Tags :
entertainment
featured