Morning Digest | CBI books former Finance Secretary Arvind Mayaram; vegetable prices help cool inflation, and more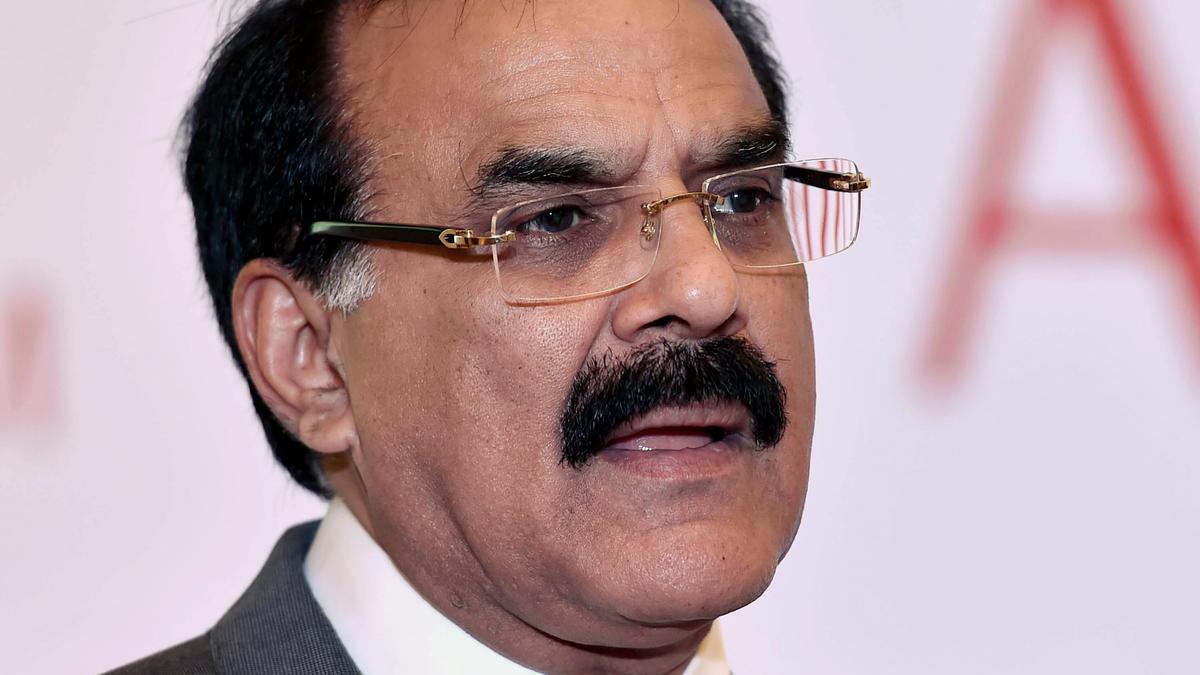 Tamil Nadu Governor is on a confrontation with State government, Chief Minister Stalin tells President
Tamil Nadu Chief Minister M.K. Stalin on Thursday sought President Droupadi Murmu's intervention to ensure that Governor R.N. Ravi acts as per Article 163 (1) of the Constitution. He urged Ms. Murmu to advise Mr. Ravi to help the government to provide an efficient administration and strengthen democracy.
Cheaper veggies cool inflation again
A steep 15.1% fall in vegetable prices in December 2022 drove down India's retail inflation to a 12-month low of 5.72% — keeping it below the central bank's 6% tolerance threshold for the second straight month after a ten-month streak above it.
CBI books former Finance Secretary Arvind Mayaram
The Central Bureau of Investigation (CBI) has registered an alleged corruption case against the then Department of Economic Affairs (DEA) Secretary, Arvind Mayaram, besides unknown officials of the Finance Ministry, the Reserve Bank of India (RBI) and De La Rue International Limited (the United Kingdom). The allegations pertain to a contract for supply of exclusive colour shift security thread for Indian currency notes.
Industrial output bounced back to rise 7.1% in November
India's industrial output bounced back to rise 7.1% in November 2022, after plummeting 4.2% in October 2022 as per revised estimates.
Former Union minister Sharad Yadav passes away
Former Union Minister and Rashtriya Janata Dal (RJD) leader Sharad Yadav passed away on January 12. He was 75.
Myanmar jets shelled Mizoram border area, claims youth body
An influential Mizoram youth organisation claimed that one of several bombs dropped by the Myanmar military jets on the camp of a pro-democracy extremist group fell on Indian territory, causing some damage and affecting the lives of border villagers.
U.S. Attorney-General appoints special counsel to investigate Joe Biden documents
U.S. Attorney-General Merrick Garland on January 12 appointed a special counsel to investigate the presence of documents with classified markings found at President Joe Biden's home in Wilmington, Delaware, and at an office in Washington.
Centre submits views of 24 States to SC on notification of minorities
The Delhi government has suggested that the Centre can grant "migrated minority" status to Hindus who have moved to the national capital from places like Jammu and Kashmir or Ladakh where they are a religious minority.
Prophet row | Delhi Police grants gun license to former BJP spokesperson Nupur Sharma
The Delhi Police has granted a gun license to former BJP spokesperson Nupur Sharma, who was suspended last year from the party for her alleged derogatory remark against Prophet Mohammad, officials said.
Bhopal gas tragedy | Supreme Court reserves verdict on Centre's curative plea seeking enhancement of compensation to victims
A Constitution Bench of the Supreme Court on Thursday reserved its judgment on Centre's curative petition seeking enhancement of compensation to the victims of the Bhopal gas tragedy, over and above the $470 million already paid by Union Carbide.
CBI registers ₹1,688.41-crore bank fraud case against Vadraj Cement and others
The Central Bureau of Investigation (CBI) has registered a case against Vadraj Cement Limited and its top functionaries for allegedly cheating a consortium of 10 banks to the tune of ₹1,688.41 crore.
India has made marked progress in infra development, says Army chief
While there are reports of infrastructure build-up on the Chinese side, what does not come to the fore is what infrastructure has been developed on our side, Army chief Gen Manoj Pande said on Thursday, stating that there has been "marked improvement" and there are plans not only for all-weather connectivity but also alternative connectivity.
VP's comments are an "extraordinary attack" on the judiciary, says Congress
Vice President and Rajya Sabha Chairman Jagdeep Dhankhar's remarks questioning the landmark 1973 Kesavananda Bharati judgement are an "extraordinary attack on the judiciary," the Congress said on Thursday.
Joshimath: demolition of two damaged hotels begins
The Uttarakhand government has started work on demolishing two hotels in the "sinking" town of Joshimath. The hotel buildings are said to be posing a threat to smaller structures around them.
80% shortfall of specialist doctors in CHCs: Health Ministry report
India is reeling under an acute shortage of specialist doctors, with a shortfall of nearly 80% of the required specialists at Community Health Centres (CHCs), reveals the Rural Health Statistics report published by Ministry of Health and Family Welfare on January 12. 
Judiciary, legislature should respect Constitutional boundaries: presiding officers
Virtually endorsing Vice President Jagdeep Dhankar's remarks on judicial overreach, presiding officers of State Assemblies and Councils from across the country on Thursday recognised the separate powers of the judiciary and legislature and said that each should "respect" the boundaries provided by the Constitution.
As long as NJAC verdict which upholds collegium system exists, court is bound to comply with the verdict: SC
Vice-President of India Jagdeep Dhankhar's public criticism of the National Judicial Appointments Commission (NJAC) judgment may be seen as comments by a high constitutional authority against "the law of the land".
Efforts are being made to divide country on the lines of religion, caste: Rahul Gandhi
As the Bharat Jodo Yatra continued in Punjab on Thursday, Congress leader Rahul Gandhi said that hatred and fear was being spread across the country. He added that efforts are being made to divide the country on the lines of religion, caste and language.
Ind vs SL, 2nd ODI | Kuldeep, Rahul help India seal series; Sri Lanka starts well but loses way
The Eden Gardens did not witness a high-scoring match like Barsapara. The result, though, was no different with India sealing the series with a four-wicket win. Kuldeep Yadav bamboozled the Sri Lankan batters to help India bundle out Sri Lanka for 215. K.L. Rahul's sedate fifty and his 75-run association with Hardik Pandya for the fifth wicket meant India crossed the line in the 44th over.
India's longest sea bridge in Mumbai will be open for traffic in November
Maharashtra Chief Minister Eknath Shinde said that 90% civil work of the Mumbai Trans-Harbour Link, the country's longest sea bridge, had been completed, and it would be open for traffic in November this year.
Coimbatore airport 13th on world's list for On-Time Performance
The Coimbatore International Airport has been ranked 13th among the list of top 20 airports in the world for On-Time Performance (OTP) in 2022 as per a report published by aviation analytics firm OAG. It is also the only airport from India to find a place in the OTP report.
Tags :
Business
featured