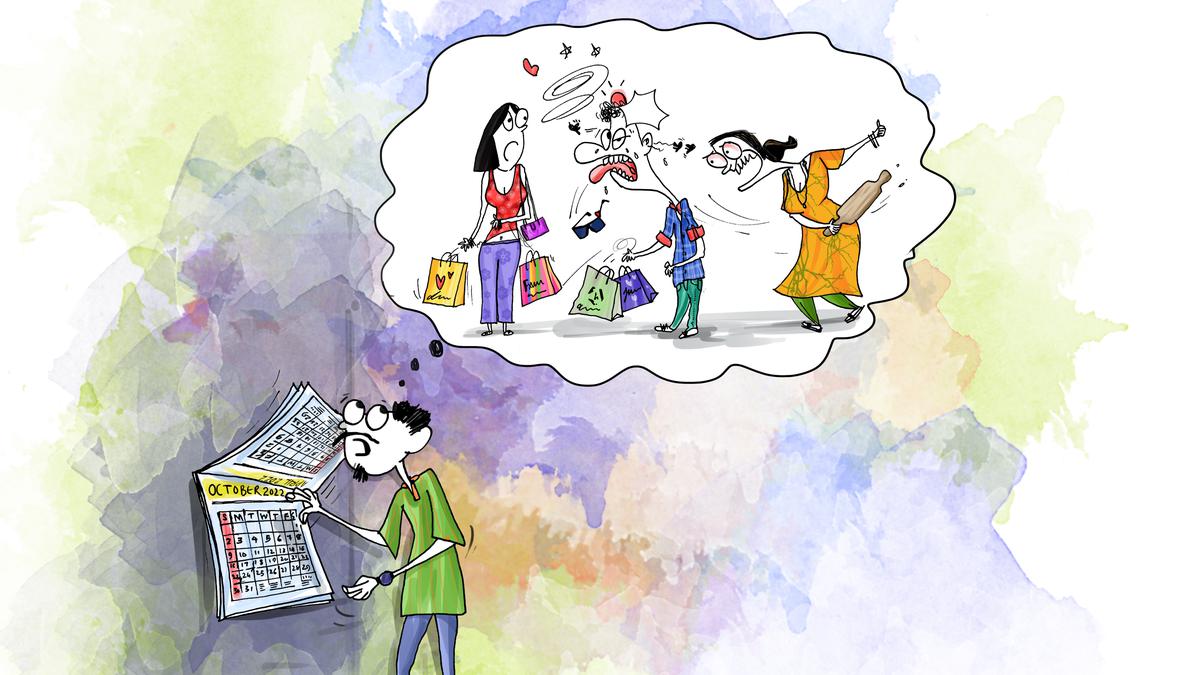 July
R. Madhavan says he doesn't want to be a part of Tanu Weds Manu anymore because there is no point in beating a dead horse. Dollar comes close to ₹80 but Swaminathan Aiyar says there is no need to worry. Elon Musk fathered twins with one of his top employees last year, say news reports. Priyanka Chopra to play a Punjabi woman in her upcoming Hollywood rom-com. Over 1.6 lakh Indians gave up their Indian passports in 2021. Our cook, Rojabai, remarries and moves to an unknown destination, sends picture of her new Tesla. Petrol will vanish in five years from India, promises Nitin Gadkari. Lion will of course show its teeth, says Anupam Kher about our national emblem.
August
Elon Musk's father says he's been asked to donate sperm to create more people like his son. Rojabai returns Tesla saying she didn't like it. Nitin Gadkari announces India's first E-Highway between Delhi and Mumbai where vehicles will be powered by overhead power lines. Ranveer Singh asks for two weeks time after Mumbai police summon him in the nude photos case. Twinkle Khanna leaves for London University to pursue a course in fiction writing. Marimuthu, our istriwallah, pens his tell-all memoir titled Iron while the strike is hot.
September
Narayana Murthy says he has tremendous respect for former PM Manmohan Singh, but India's economy stalled during his tenure. Google CEO tells his employees to forget money and have fun. Rojabai sues Marimuthu, saying the references to her in his memoir are completely untrue. Marimuthu says there is no mention of her in his memoir, and that it is a typo.
October
Rupee declines by 42 paise to ₹81.82 against the dollar. Varanasi's Lal Bahadur Shastri International Airport introduces announcements in Sanskrit. The rupee is not sliding, the dollar is strengthening, says FM Nirmala Sitharaman. A woman thrashes her husband when she catches him shopping with his girlfriend on Karwa Chauth. Rishi Sunak sports sacred Hindu thread during address at 10 Downing Street. Anupam Kher's mother breaks down as he offers her a house in Kashmir. She says 2BHK is enough.
November
Nirmala Sitharaman watches Kantara and claps for Rishab Shetty. US national park asks visitors not to lick psychedelic toads to get high. 108-foot statue of Kempegowda in Bengaluru finds place in World Book of Records. Cognizant fires over 1,000 employees over fake resumes, fake experience. Amid financial crisis, UK government spends GBP 1.3 million on sculpture for Rishi Sunak's garden. Probe launched after Raveena Tandon's safari video shows her being too close to a tiger. Only 20 people show up for the launch of India's richest man Gautam Adani's memoir.
December
Age is just a number, says 70-year-old Ashok Boob, who left his job at 54 to start a business that is worth ₹16,800 crore. Court asks Vivek Agnihotri to express remorse in person after he sends a written apology regarding his tweet about a judge. Nora Fatehi files a defamation suit against Jacqueline Fernandez. A cop tries to swallow bribe money when he is caught. Salman Khan gets emotional seeing Akshay Kumar crying, shares video. With a fall of 11.3%, Indian currency ends 2022 as the worst performing Asian currency.
Krishna Shastri Devulapalli is a satirist. He has written four books and edited an anthology.
Tags :
featured
Lifestyle