A Look at Top Four Teams at Hockey World Cup 2023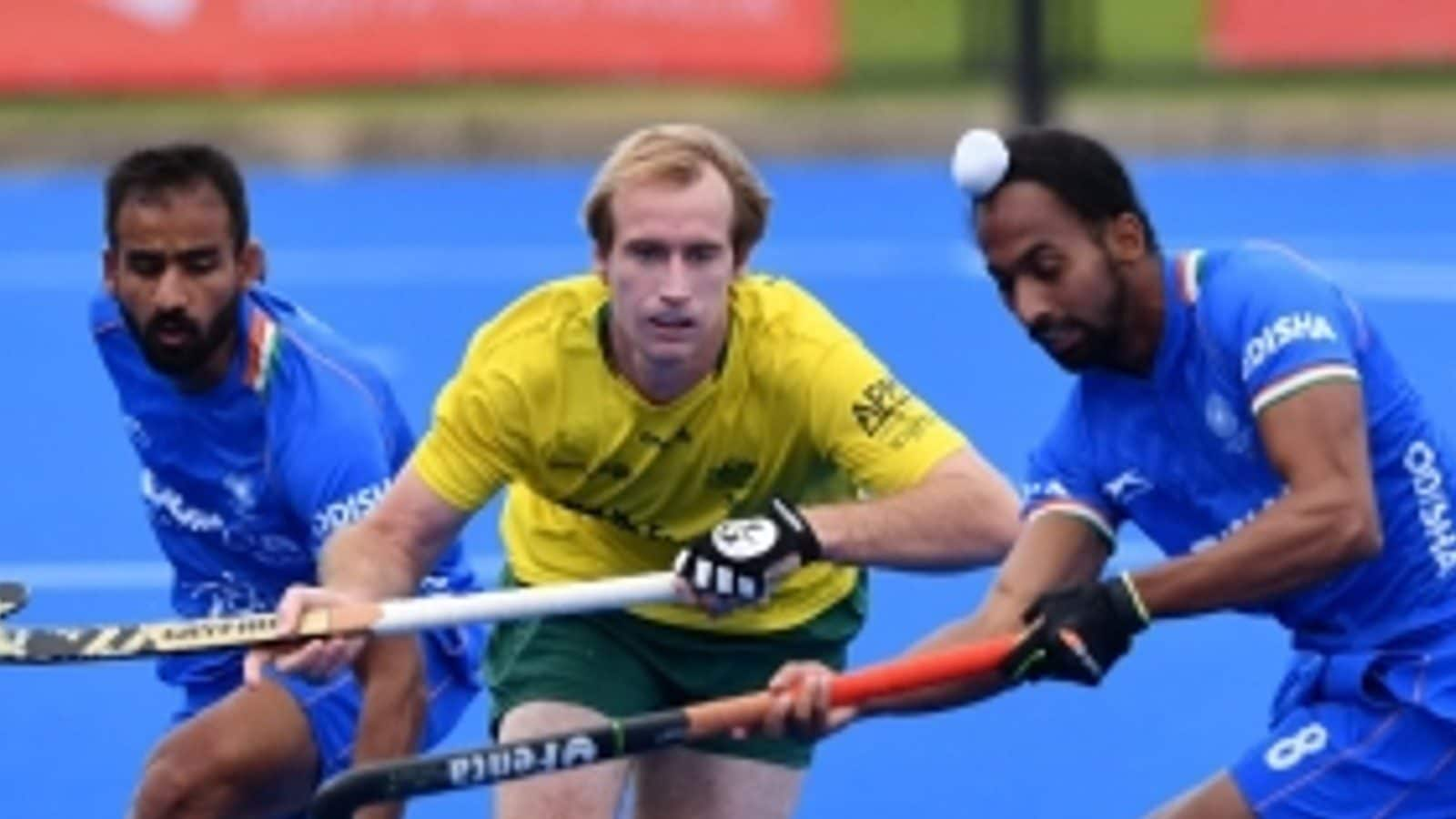 Last Updated: January 08, 2023, 11:53 IST
Australian Hockey player with Indian hockey players (IANS Image)
As Hockey World Cup is just around the corner, hosts India face a strong challenge in the qualifying round as they are in the company of two formidable teams — England and Spain — in Pool D
Hockey fans in India and around the world are eagerly waiting for the FIH Men's Hockey World Cup 2023 which starts on January 13. Sixteen elite hockey teams from across the world will participate in 44 matches at two Odisha venues.
The mega sporting spectacle will commence with Argentina and South Africa facing each other at the Kalinga Stadium in Bhubaneswar.
Hosts India face a strong challenge in the qualifying round as they are in the company of two formidable teams — England and Spain — in Pool D.
ALSO READ | From Sreejesh to Mats Grambusch: A Look at Top Hockey Stars to Feature in World Cup 2023
Here's a look at the top four visiting sides to look out for.
Belgium
As the defending Champions, Belgium arrived in Odisha for the World Cup on Friday and there was a definite buzz at the Biju Patnaik International Airport with a large gathering of fans to welcome some of the biggest stars in world hockey. Belgium are placed in Pool B along with Germany, Japan and Korea, and will begin their campaign on January 14 against Korea in Bhubaneswar.
Led by captain Felix Denayer, the Red Lions are hoping to repeat their performance of the FIH 2018 Men's Hockey World Cup and retain the trophy. If they are able to do so, they will become only the fourth nation after Pakistan (1978, 1982), Germany (2002, 2006), and Australia (2010, 2014) to win two consecutive editions of the Men's Hockey World Cup.
Germany
Germany will enter the competition with a relatively more experienced squad than the others. The Germans have a rich hockey history with significant achievements in the previous century as well. They will vie to add a third World Cup trophy to their cabinet — having previously won it in 2002 and 2006.
They wil begin their campaign against Japan on January 14 after which they face Belgium in their second match on January 17. Both the matches will be played at Kalinga stadium in Bhubaneswar. The final match of the group stage against Korea will take place on January 20 and will be played in Rourkela.
The Netherlands
Three-time Men's Hockey World Cup champions, the Netherlands, led by Thierry Brinkman, will complete their final preparations in Bhubaneswar before travelling to Rourkela on January 10, where they will face Malaysia in their first match of the tournament on January 14.
ALSO READ | Manchester United Introduce 'Ronaldo Rule' to Avoid 'Culture of Dressing-Room Jealousy'
The Dutch team is one of the most decorated in the sport, having won the World Cup in 1973, 1990, and 1998, as well as reaching the Finals in the last two editions. The Netherlands are placed in Pool C, along with Chile, Malaysia and New Zealand.
Australia
Australia, who are also known as the Kookaburras, are in Pool A along with Argentina, France and South Africa, and will kick start their tournament in Bhubaneswar on January 13 against France, before playing Argentina on January 16, at the Kalinga Stadium. It may be fair to say that the current FIH top-rank holder Australia is the toughest contender in the tournament.
The three times champions hold the best winning and goalscoring record in the 48 years of the World Cup. Out of 92 matches they played, they won 69 with a winning percentage of 75. Their average of scoring 3.31 goals per game sees them at the top of the goalscoring chart by quite a distance.
Australia, who won back-to-back World Cup titles in 2010 (New Delhi) and 2014 (The Hague, Netherlands), had bagged their first title in 1986 (England) when they defeated England.
Read all the Latest Sports News here
(This story has not been edited by News18 staff and is published from a syndicated news agency feed)
Tags :
Hockey