From the field to the frying pan: Boliyamanur's dried vegetable snacks jazz up meals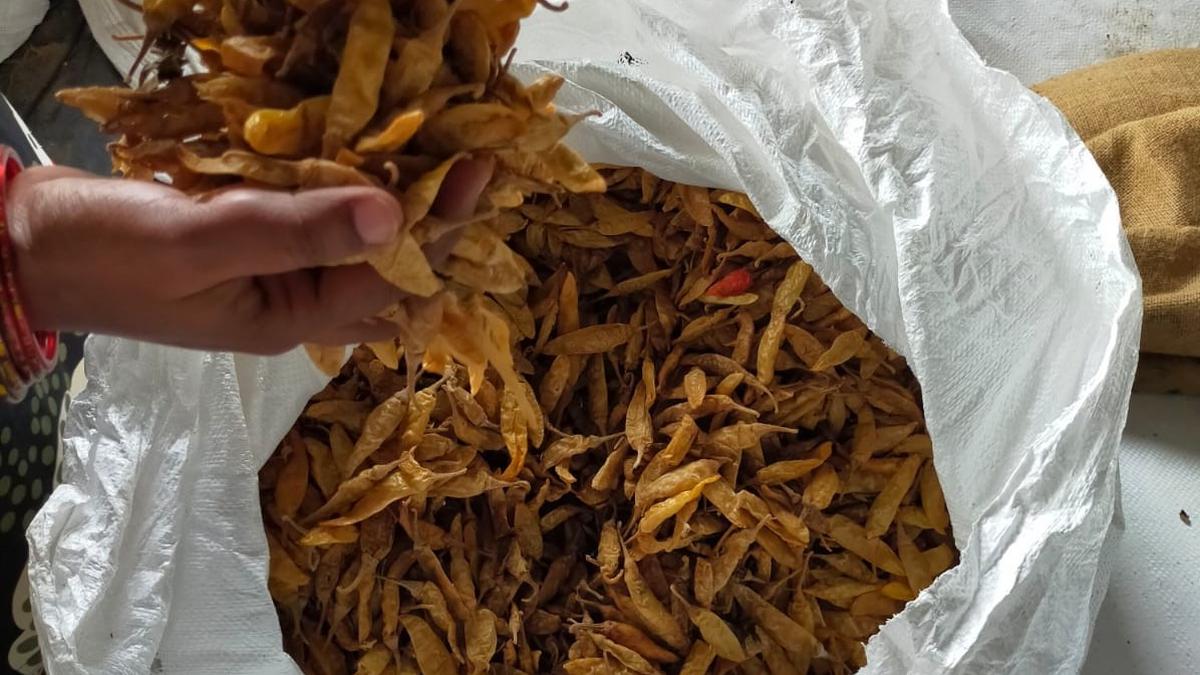 Fermented dry snacks that are deep-fried or re-cooked have a long history in South Indian cuisine. They are known in Tamil as vadagam, vathal or, in the case of chillies marinated in salted buttermilk, as mor milagai.
Until a few decades ago, making vathal was de rigueur in most south Indian households. Homemakers would use the most of summer to dry raw or spiced items as diverse as leftover cooked rice, mangoes or even shallots, and then carefully store them in tins for use later in the year.
In recent years, with the growth of ready-to-serve food, vathal manufacture has become a thriving cottage industry, and Boliyamanur village in Tamil Nadu's Dindigul district, going by viral online videos about it, seems to be taking a lead in production.
To meet S Gopi, a second-generation vathal maker in Boliyamanur with 30 years of experience, one must walk through a long yard of his RS Cottage Industries, where kotthuvarangai (cluster beans) and vendaikkai (okra) have been processed and laid out on tarpaulin sheets to dry. In a nearby shed, 10 workers clean the dried vegetables by hand, removing seeds, dust and twigs before they are packed for dispatch in large sacks.
Trucks have lined up, ready to load the day's stock of dehydrated greens (chillies, brinjal, bitter gourd, nightshade berry, Turkey berry, mango and citron), and deliver them to wholesalers at Dindigul.
Even though the rains have upset the manufacturing schedule, demand is steady throughout the year, says Gopi.
"If you have eaten a mor milagai recently, it probably would have started its journey from Boliyamanur," he says.
Gopi is also the president of the Mor Milagai Urpathiyalar Nalasangam, an industry body that represents the companies involved in the business in the village, located 23 kilometres from Dindigul.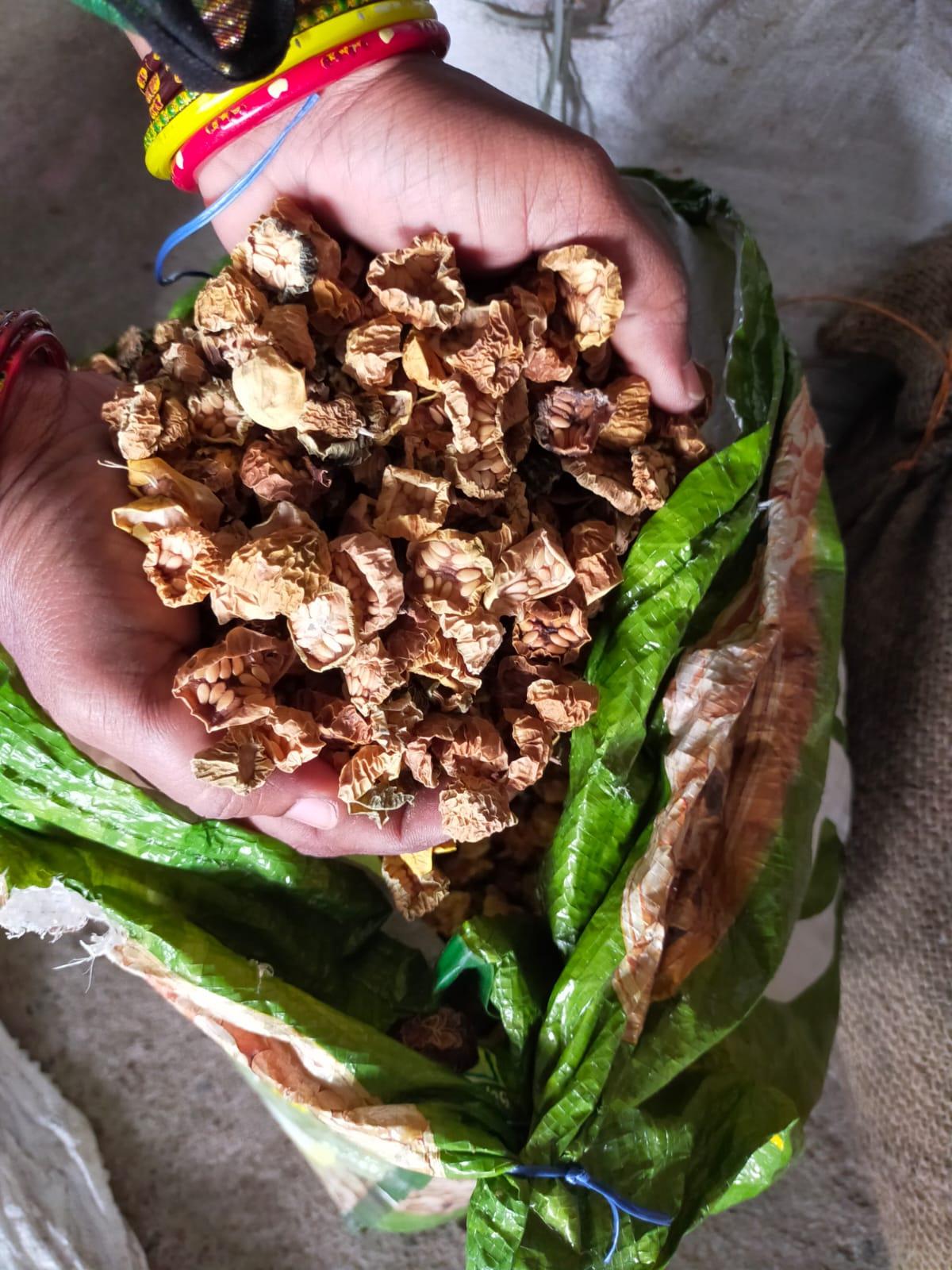 Rooted in tradition
Nearly 200 families, most of them led by women breadwinners, are engaged in the production of dried and fermented vegetable products in Boliyamanur.
Manufacturers like Gopi process several tonnes of fresh produce per day for nine months of the year, when the weather is ideal, and the raw material is affordably priced. The remaining three months, when rains hit, are less certain, as the drying time gets delayed.
"There's no trade secret. We have simply taken over from our grandmothers to preserve surplus greens from decay. Our recipes are passed down orally in nearly every family," says Gopi.
Boliyamanur's units remain rooted in old cooking methods and manual labour. "Women workers can earn ₹400 per day in this industry, compared to just ₹250 per day in farming. Introducing automation may speed up production, but will deprive many of their jobs," says Gopi.
Boliyamanur's proximity to Oddanchatram, said to be one of the largest agricultural marketplaces in the country, has helped its vathal makers, especially when there is a glut of produce.
"During peak season, farmers coming to Oddanchatram market with, say, 500 kilos of chillies may be able to sell only 300 kilos at a good price, because of oversupply. When they find it costlier to transport the unsold 200 kilos to markets in Madurai or elsewhere, we usually step in, and buy the whole lot at a slightly discounted rate. This saves the chillies from being thrown away," says Gopi.
The yoghurt is also sourced from Oddanchatram.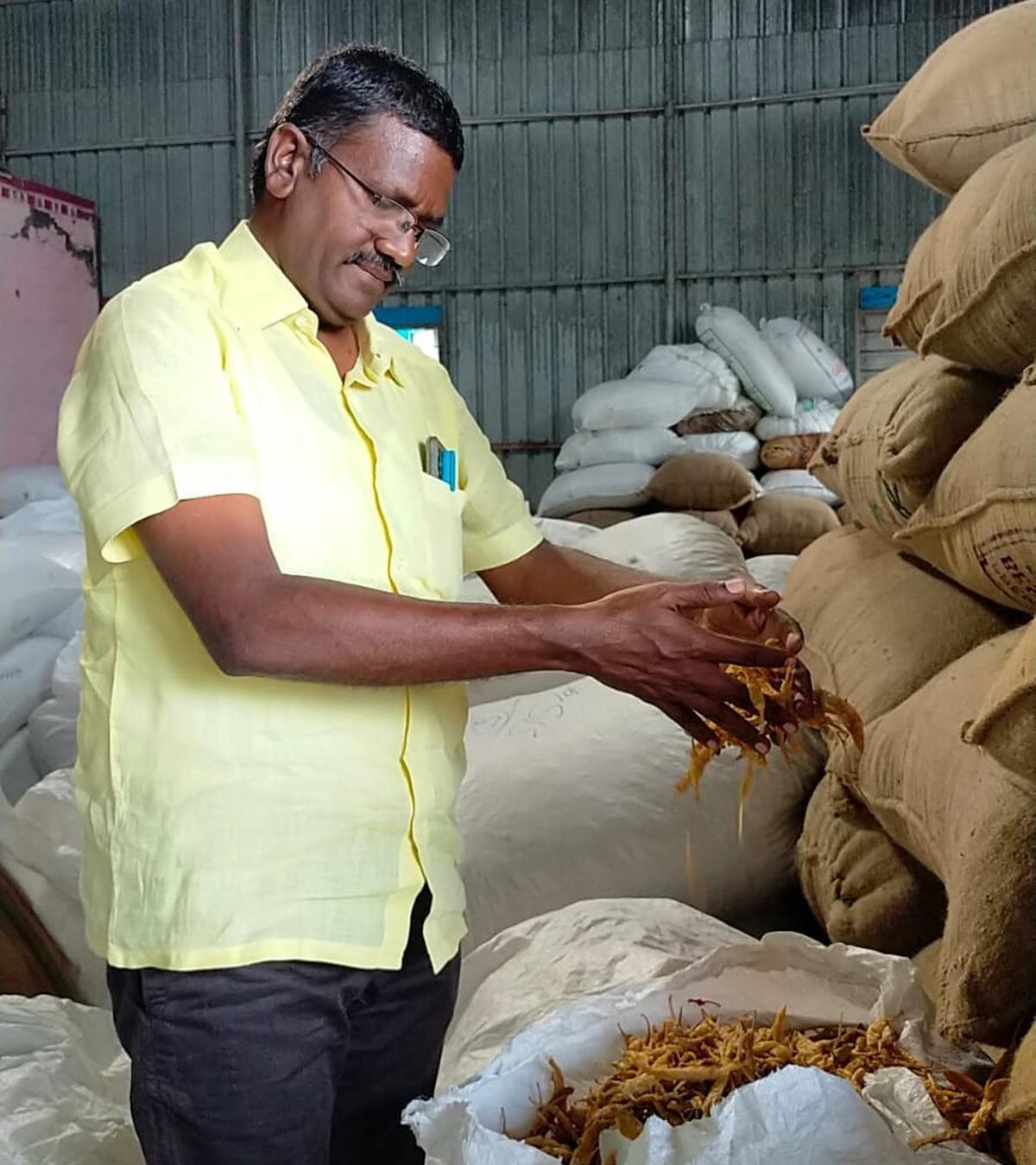 Spicy star
In the world of vathals, mor milagai made from both the gundu (fat) and the samba (long) varieties, is the star. "When mor milagai is fried in hot oil, its distinctive aroma makes you feel happy and elevates the taste of the meal," says Gopi.
Beyond the poetry of this spicy snack, is a lot of hard work. For 50 sacks of chillies, 500 litres of yoghurt will be diluted and churned to extract buttermilk. Rock salt is the other key ingredient in the mix.
Each chilli is perforated by hand to allow the marinade to enter the skin and reduce its natural heat. Cement tanks of 40-100 kilo capacity are filled with rock salt, chillies and buttermilk and pressed down with disc-shaped weights for optimum soaking.
"It can take up to three days for the chillies to acquire the buttermilk's taste. Once the colour bleaches, we spread them out in the open sunshine and wait for the chillies to dry completely. This could be just a day's work in summer, but could take weeks in rainy weather," says S Balamurugan, proprietor of SB Cottage Industries, who is overseeing the packing and despatch of dried okra and brinjal in the neighbouring yard.
The rains in 2022 played havoc with the vathal timetable, he says. "We were running to roll up the tarpaulin sheets each time it rained. But despite our best efforts, we lost at least 100 sacks (of 40 kilos each) of 'kothuvarangai' vathal in December. Our work is dictated by climate change," says Balamurugan.
An eye on health and safety
'Vathal' companies in Boliyamanur have also started making unsalted versions for diet-conscious customers.
The companies here display their food safety permits prominently. In deference to concerns over its waste management raised by the Southern Bench of the National Green Tribunal last year, Boliyamanur's 'vathal' makers have started following the Pollution Control Board's instructions and now dry the residual liquids of their factories in an elevated solar pan instead of discharging it into the ground. The salt thus collected is handed over to a certified waste disposal facility.
Tags :
featured
Lifestyle