Regina Cassandra's next is ZEE5's original series 'Jaanbaaz Hindustan Ke'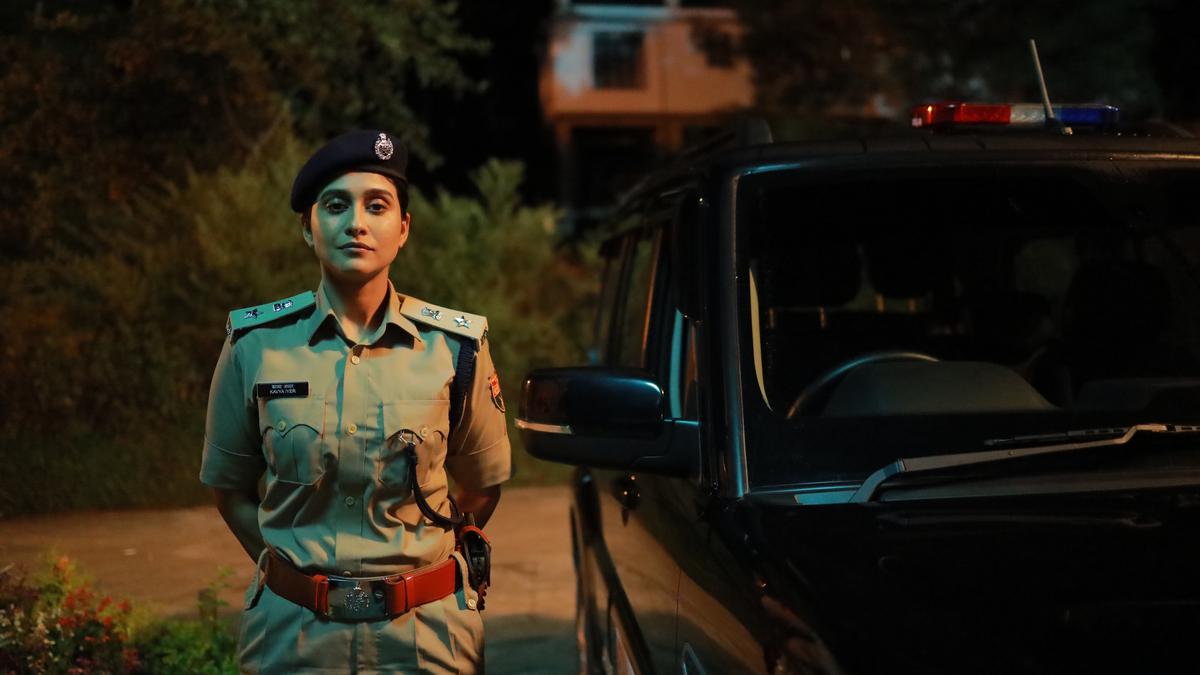 ZEE5 on Tuesday announced its next original series Jaanbaaz Hindustan Ke, headlined by actor Regina Cassandra. The crime thriller series is directed by National Award-winning director Srijit Mukherji.
Inspired by true events, Jaanbaaz Hindustan Ke highlights the personal sacrifices and dedication of officers in Uniforms. The story focuses on a woman IPS officer, Kavya (Regina), who is a spontaneous and dedicated go-getter. She takes on all her missions head-on and will stop at nothing in her fight for the country. Shot in Meghalaya, the edge-of-the-seat thriller brings to the forefront the story of real heroes in uniform who silently and tirelessly works towards the betterment of the country.
Speaking about the series, Regina said that wearing the IPS officer uniform was a surreal experience. "This is up there with the most empowering characters I have essayed so far. Officers wear multiple hats and I believe that Jaanbaaz Hindustan Ke truly captures that. I feel blessed to see myself in a Khaki uniform. I am glad to be a part of this show and it premieres soon on ZEE5."
Manish Kalra, Chief Business Officer, ZEE5 India said that the viewers will instantly connect with the story. "At ZEE5, we believe in narrating stories that are real and relevant and connect with Indians! Jaanbaaz Hindustan Ke has a powerful narrative of India's IPS officers who serve the nation selflessly and put their lives at risk while doing so. It's a story inspired by real events that our viewers will connect with and enjoy. As a consumer-first brand, we are continuously working towards putting forth a diversified content slate that transcends cultures, geographies, and languages, and this is just another step in that direction," he said.
Nimisha Pandey, Chief Content Officer – Hindi Originals, ZEE5 said that they are elated to kick-start 2023 on a high note with a strong female cop in Jaanbaaz Hindustan Ke. "The series challenges the stereotypes around the portrayal of women across the screens. With a gritty storyline, the series gradually unfolds the multiple character layers of protagonist Kavya Iyer, as she balances her personal and professional life at every step. Director Srijit Mukherji has brought alive the characters in the show with his authentic storytelling The year 2022, was marked by experimentation for us, with an array of shows garnering love and support from audiences around the globe. We aspire to carry forward this positive momentum with Jaanbaaz Hindustan Ke, our tribute to India's forces, their bravery, and their sacrifices. We are excited to build our own brave heart universe with 'Jaanbaaz'."
Jaanbaaz Hindustan Ke will premiere on the platform in Hindi, Tamil and Telugu.
Tags :
entertainment
featured