From Numaish to Formula-E racing, here are the events in Hyderabad to look forward to in 2023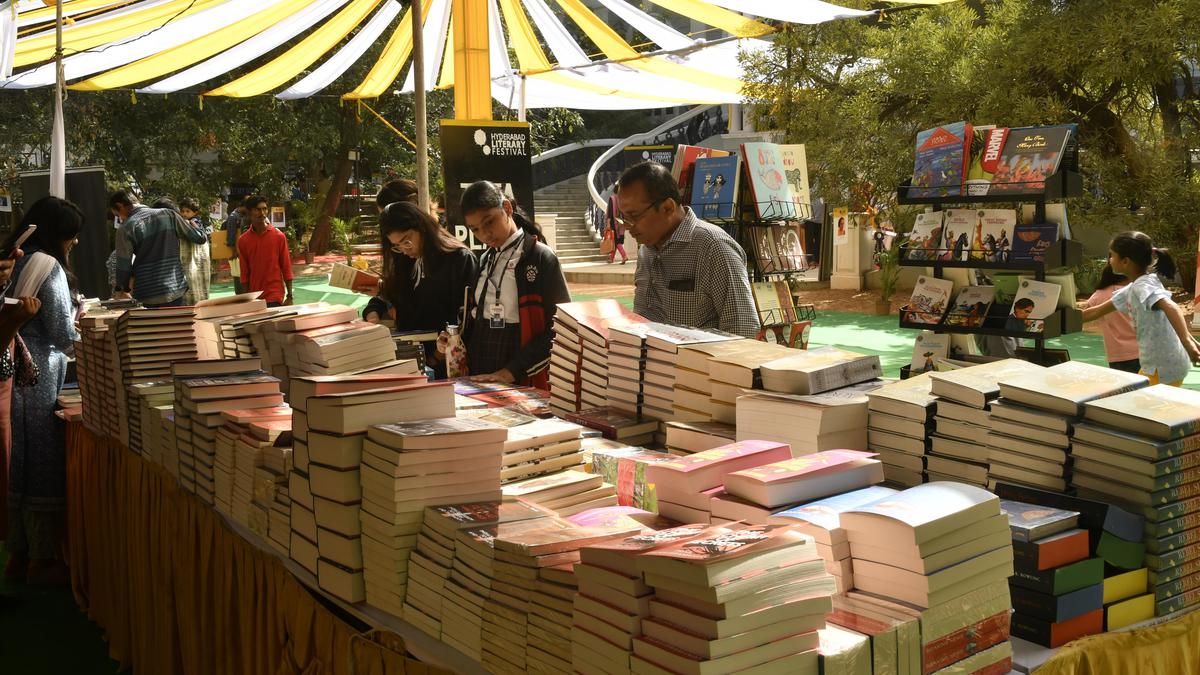 State-of-the-art cycling tracks
2023 promises to be a big year for cycling enthusiasts in Hyderabad. A 23-kilometre-long ORR cycling track with a solar roof (capacity of 16 MW) will be inaugurated in summer. The project, an improvised version of the South Korean model undertaken by KMV Projects Limited (KMVPL) promises facilities such as parking, food stalls and a rain protection. The track provides lighting, enabling cyclists to use the field 24X7. The launch day is expected to have more than 1000 cycle riders.
Also coming up in February/March is the Hyderabad Cycling Revolution (HCR) 3.0 by the cycling community of Hyderabad. An open-for-all-event (from 5am to 8am) is set to see more than 2000 cyclists ride bicycles from different bus stations including Central and Jubilee Bus Stand (CBS and JBS) to Patny metro station. The unique event will have runners on board too, informs Santhana Selvan, bicycle mayor of Hyderabad.
The ride signifies Active Mobility, which includes walkability, cycling and public transportation (bus and metro). It aims to urge for a comprehensive bicycle lane network across the city, well-connected footpaths, efficient public transportation, bicycle parking in metro and bus stations and allowing people to carry bicycles on Metro rail.
Hyderabad Literary Festival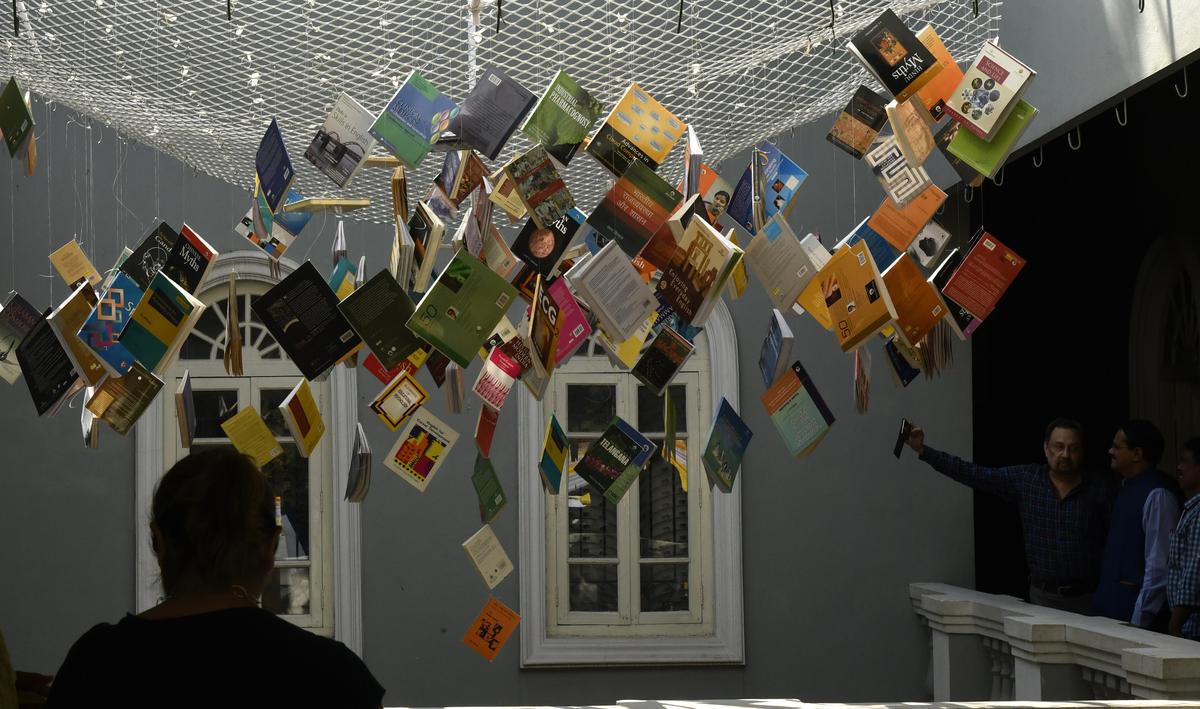 After conducting the Hyderabad Literary Festival (HLF) virtually for two years, this year's edition will be an in-person event at Vidyaranya School from January 27 to 29. The 13th edition of HLF will feature Germany as the guest nation and Konkani as the Indian language in focus. 
The detailed schedule will come up on the HLF website (hydlitfest.org) soon but here is a glimpse. At HLF 2023, expect Jerry Pinto's poetry, a dance demonstration on the poems of Sarojini Naidu, artist Bharati Kapadia's work at an exhibition, fugdi and dhalo folk dance performance by Konkani dancers, author Usha Akella's session 'Hum aisich bolte' as an ode to dakhni lingo of Hyderabad, a stand-up comedy performance, and more. Some of the key speakers are writers Damodar Mauzo and P Sainath, actor Deepti Naval and German speakers Helena Bukowski and Christopher Kloeble, among several others. 
Talking about the multidisciplinary and multilingual event, Amita Desai, one of HLF's directors says, "We will retain the 12 streams (stage talks, poetry, panel discussions, film screenings, art exhibitions, workshops, cultural evenings, events for children, events for young adults, interludes, meet the author and storytelling) and we plan to add another stream; discussions are on. Each stream will have a curator. For example, artist and curator Atiya Amjad will oversee the art exhibitions and professor Usha Raman will be curating the poetry stream Kaavya Dhara."
Going by the change in participation observed during the pandemic, the HLF will also enable digital participation for a few delegates who are unable to travel to Hyderabad.
Amita hopes that more youngsters will join as coordinators, volunteers and audiences for HLF 2023. 
One of the biggest changes from 2020 to now, she says, is the passing of Ajay Gandhi, founder of Manthan forum for discourse: "He was one of the four HLF directors; for others, it might seem like a 25% loss but in actuality, it is a lot more. He brought in so much to the table and as we revive the on-ground event, all of us at HLF feel his loss even more." 
Hyderabad E-Prix
February in Hyderabad will be about fast cars and racing teams. The Formula E World Cup Championship scheduled for February 11 will keep speed-lusters busy and happy as they root for their favourite teams on the tracks of Hyderabad.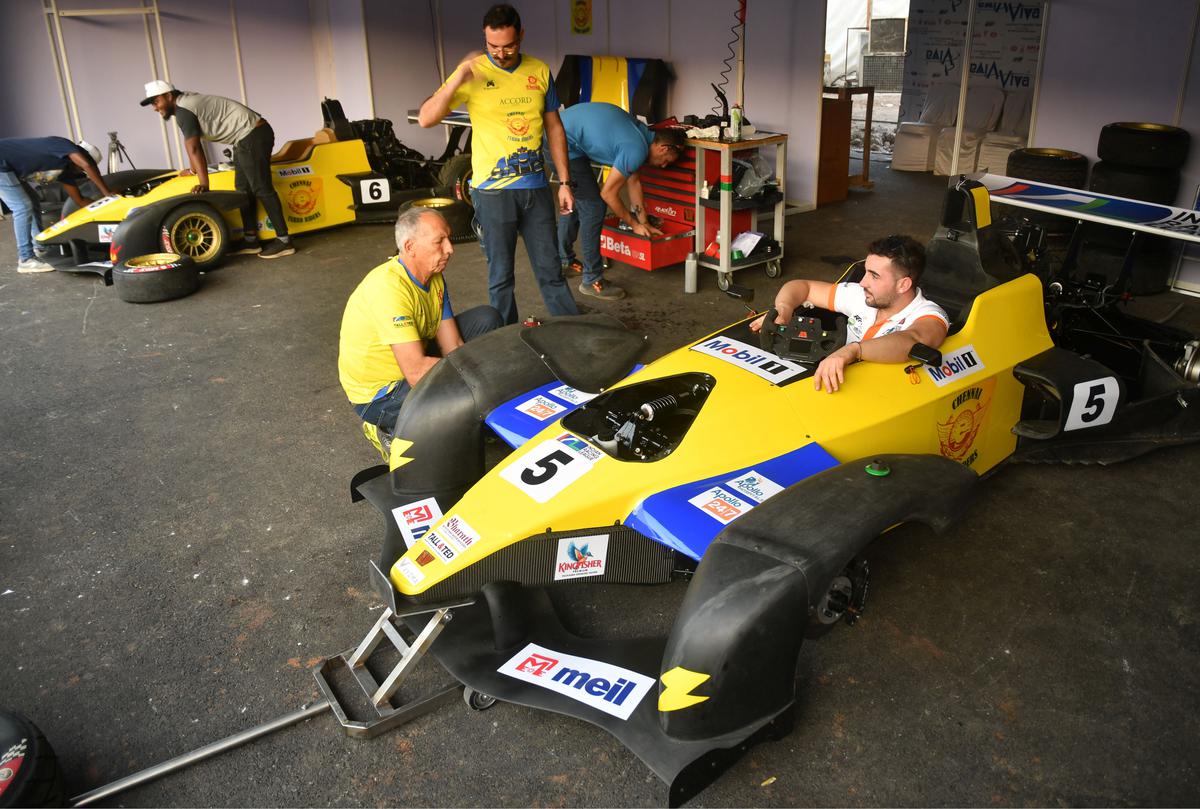 The ABB FIA Formula E Hyderabad E-Prix is the first-ever Formula E race in India. It is a highly anticipated event with top drivers and teams competing in the all-electric motorsport race. It will take place in Hyderabad on February 11, 2023, and marks the introduction of this class of racing in the country which will be held in mana Hyderabad. This will be the ninth season of Formula E world champion that's coming to Hyderabad for its fourth round after completing the first, second and third in Mexico and Diriyah (double-header). 
Talking about the uniqueness of this race, a representative of Ace Nxt gen who is partnering with the Telangana government Formula E World Championship says that Formula E world Championship is almost the same as Formula 1, but less noisy because they are all electric vehicles. "The other significant highlight of the Formula E World Championship is that it takes place in the iconic streets of the country. In Hyderabad, the track will be set up in and around the Secretariat Complex and will go through Lumbini Park, on the banks of Hussain Sagar Lake." 
For the historical race in India, Formula E fans will witness 11 teams and 22 drivers racing the new Gen3 Formula E cars. It comprises global brands such as Avalanche Andretti, Jaguar TCS Racing, Dragon/Penske Autosport, DS Cheetah, Envision Racing, Mahindra Racing, Mercedes-EQ Formula E, Rokit Venturi Racing, NIO 333, Nissan e.dams, as well as Tag Heuer Porsche.
The annual Numaish
The All-India Industrial Exhibition aka Numaish or the Nampally exhibition is back with a bang. The massive historic open-air arena easily accommodates over 2400 stalls, and has a special entertainment arena that has joyrides like the giant wheel, various merry-go-round, fun rides and the dare delivery act section called 'Maut ka kuwa' (well of death). 
Year after year Numaish has been home for wholesale shopping of household knick knacks, electronic goods and more. The garment section that houses the Lucknow chikankari work is a major crowd-puller. This year DWACRA society of Telangana has come up with a bigger number of stalls and will be highlighting a lot of regional foods and crafts.
This year, most of the exhibition ground has been converted into black top, so it will be less dusty. Pavements have also been laid for easier and better commute on foot. Around 70% of the stalls are up and running, the rest will be functional before Sankranthi.
Various eateries are a must-visit joints with mirchi-bajji and fish fry stalls leading. Apart from the usual, haleem and kebab stalls, exclusive idli-dosa stalls will be set up. There's a possibility of Japanese and Turkish stalls coming up too.
Tags :
featured
Lifestyle