Around the world in three days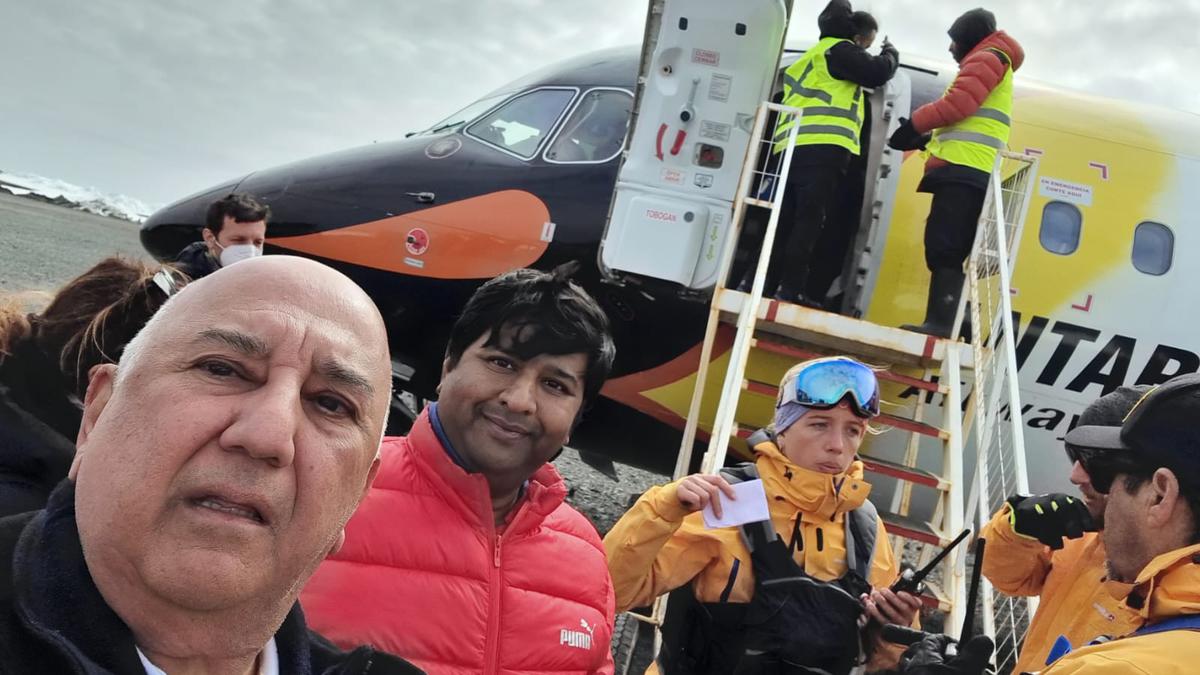 They call themselves "passionate travellers." It could mean exploring different countries and rare tourist attractions and also crisscrossing the seven continents in record time. Ali Irani and Sujoy Kumar Mitra have achieved this fantastic feat in three days, one hour, five minutes and four seconds.
The previous best, according to the Guinness World Records, was three days, 14 hours, 46 minutes, 48 seconds by Dr Khawla AlRomaithu from United Arab Emirates (UAE). Her record ended in Sydney on 13 February, 2020. Irani and Mitra's journey culminated in Melbourne on December 7, 2022.
The seven continents covered by Irani and Mitra are Antarctica, Africa, Asia, Europe, North America, South America and Oceania. Irani, a well-known physiotherapist based in Mumbai, was attached with the Indian cricket team from 1987 to 1997.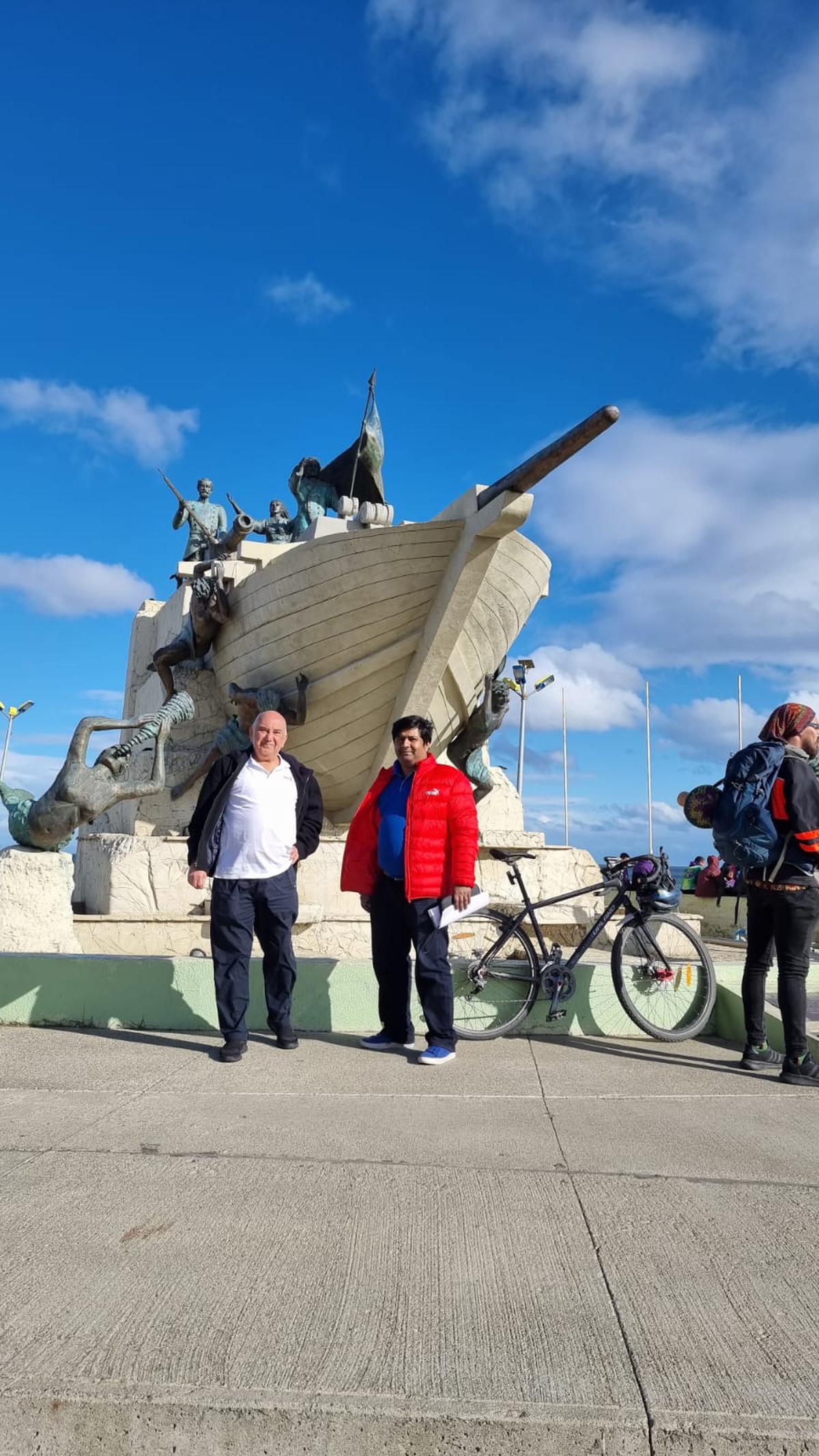 Mitra is a chemical engineer. "I gave up my job in 2014 and decided to chase my dream of traveling. I have been to 172 nations and plan to achieve the target of 198 in the next three months," said Mitra, who has been managing Irani's travel.
Irani was popular with the Indian cricketers during his days with the team and continued to treat them at his clinic in Nanavati Hospital. "I loved exploring the countries we visited on tour. I would pull some players with me and they also developed an interest in learning the local history. On off-days or after training for the day, I went around the city to study local culture and history. It was fun and later became a hobby. I would create the space for my travel." Irani has set foot in 90 countries so far.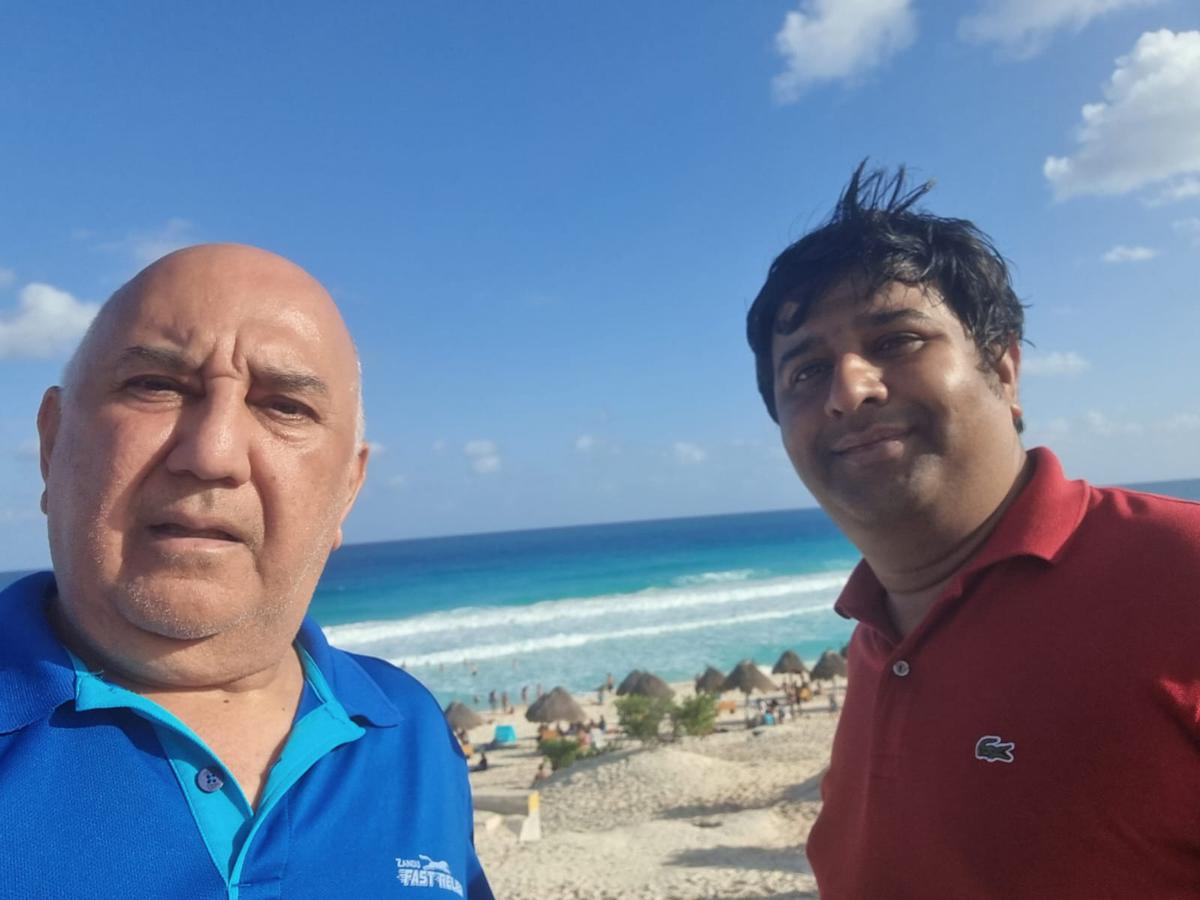 Travelling with Irani was a learning process for the 39-year-old Mitra. "His discipline and enthusiasm is incredible. He did not miss his prayers and attended all his phone calls whenever he could. Nothing perturbed him and we overcame so many hurdles. We had to be fit and punctual to go through this daunting journey and thanks to him it was such a breeze."
Irani believes records are meant to be broken. "The lady from UAE had announced she had done it for the nation. I also thought why I can't also do something that would make us all proud. I spoke with Mitra and we were on our way to do something unique."
Achieving the target was a huge challenge for Mitra and the 64-year-old Irani. It called for clearing immigration quickly, using mandatory public transport (licensed taxi or bus), collecting signatures from witnesses and taking pictures at landmarks. "We had a GPS attached so there was no question of hoodwinking the authorities," Irani said.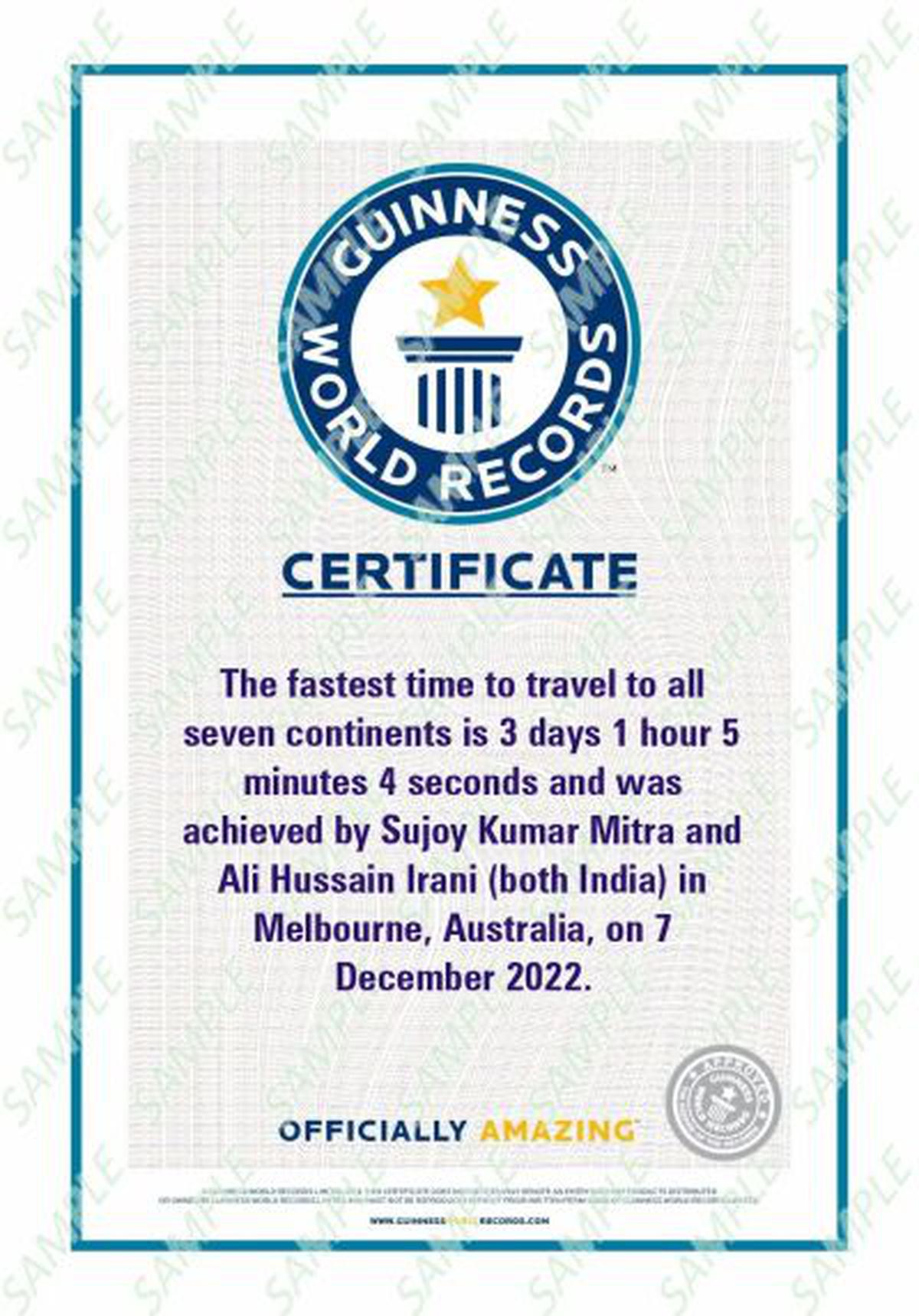 Changing routes was unforgettable according to Mitra. "During COVID-19, due to restrictions, the Anatarctica cruise was cancelled. We had a flight via Rome in Alitalia. The airline declared bankruptcy and we lost the funds. We then decided to try after one year. Selecting countries was also a challenge. Mexico was not issuing visas, USA was not giving appointments for new visas, only renewal of previous visa, Canada had a five-month waiting period,UK increased processing time and many Schengen countries were taking more than four to five months for the visa. We managed and the route selection and traveling with constraints post-COVID-19 was thrilling"
A delighted Irani recalls how on one occasion they were inside an aircraft for close to 44 hours. "It needed us to be physically and mentally fit. Thank God we achieved our goal. Ours is a first Guinness World Record in Travel Ecospace by an Indian," he says.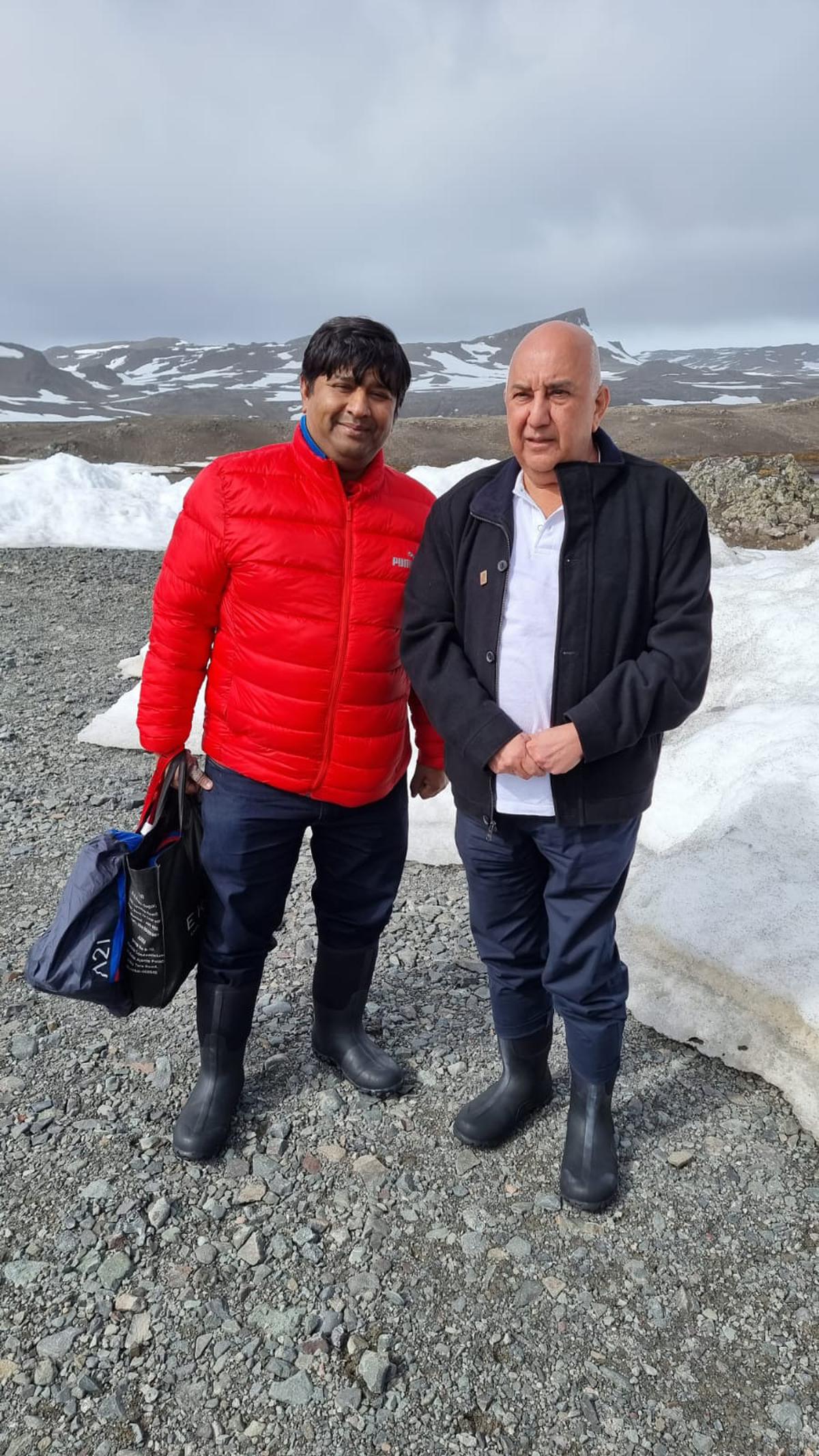 Tags :
featured
Lifestyle