Pratik Gandhi: Blessed to play Mahatma Gandhi and Jyotirao Phule on-screen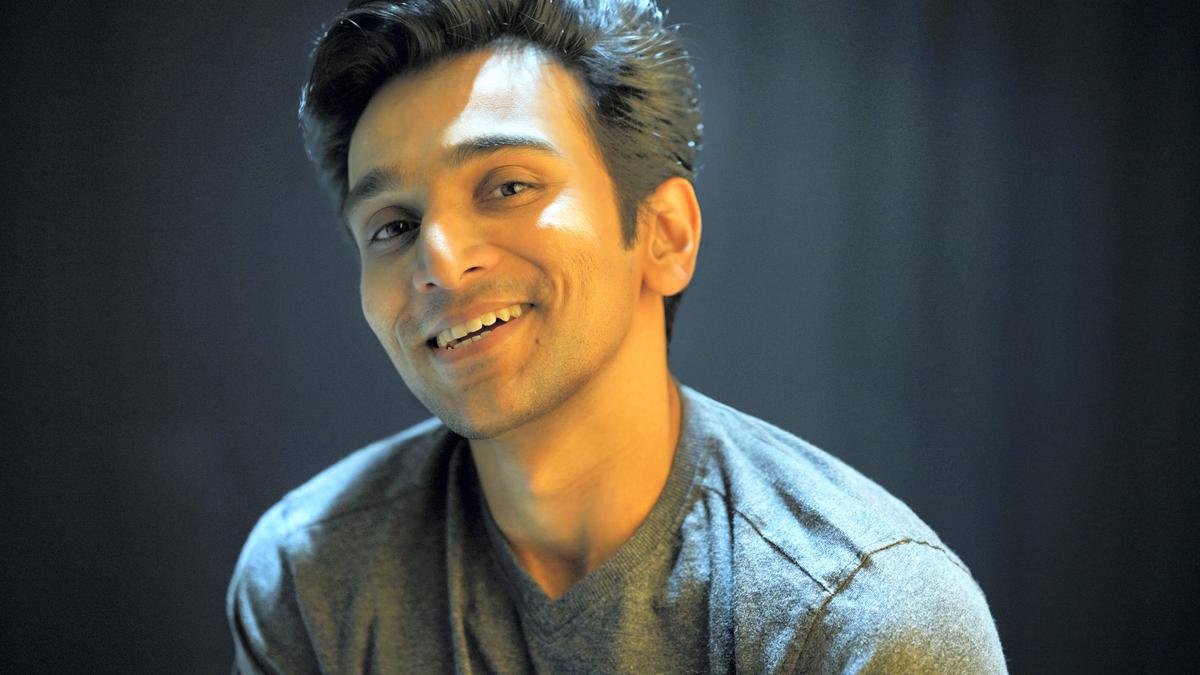 Actor Pratik Gandhi says he is looking forward to playing Mahatma Gandhi and Jyotirao Phule in separate projects and believes these important historical figures will allow him to go through a "tricky transformation journey".
"Phule", written and directed by Ananth Mahadevan, features Pratik Gandhi in the role of the social activist and reformer Mahatma Phule opposite Patralekhaa's educationalist Savitribai Phule. Filming on the movie begins in April.
After he wraps up shooting on "Phule", the actor will reunite with his "Scam 1992: The Harshad Mehta Story" director Hansal Mehta for a multi-season series on Mahatma Gandhi.
"Imagine how lucky one can get! The very thought of getting these opportunities gave me such joy. As actors we are blessed as we can live multiple lives in this one life. All this gives me superlative joy that I am offered these characters and as an actor I get to live this," Pratik Gandhi told PTI in an interview.
Calling Phule a "tricky part", the actor said the upcoming movie is a new challenge for him.
"The language is different, the set is different and it is a period drama. So, the emotions that we feel right now, like the way the millennials react to certain situations, are very different. To set a correct context is a tricky thing. My major concentration as an actor is to create this world and these characters in a real and organic way," he said.
The 42-year-old actor is excited to don separate looks for both the projects.
"Physically, Phule has a strong appearance and it would complement his strong will. Phule has a turban, beard and moustache look," he added.
Pratik Gandhi, who has essayed the role of a young Mahatma Gandhi in the 2015 Gujarati play "Mohan No Masalo (Mohan's Recipe)", said he will have to shed a few kilos for Mehta's series.
"It is about the young Mohandas Gandhi. I have to gain muscles and a little weight to play Jyotirao Phule and then for my role as Gandhiji, I will have to lose weight. So, it is a tricky transformation journey," he said.
The actor said not many are aware about the contribution of these two social reformers but cinema plays a pivotal role in serving as a reminder.
"The least that I expect from the film is that people would remember these figures and understand that, in retrospect, everybody has the power to serve the nation and lead the social reforms for the betterment of the future." Pratik Gandhi said he is fascinated with the ambitions that Jyotirao and Savitribai Phule had envisioned for the future generation of the country. January 3 was Savitribai Phule's 192nd birth anniversary.
Calling them great visionaries, the actor said, "They believed that if certain changes were not made the coming generations would suffer, they were among the first people to think about a progressive India." The actor said the makers are staying true to reality while presenting the story of Jyotirao and Savitribai Phule.
"We are not changing anything story per se, whatever is their story it is already there in public domain. The way people are reacting to random things (it) is beyond comprehension. You may never know what hurts whom, why, how and when," he said, when asked if he is being cautious while playing real-life characters.
Tags :
entertainment
featured