ASLI ArtsFair: To kindle creativity and make new strides in the art space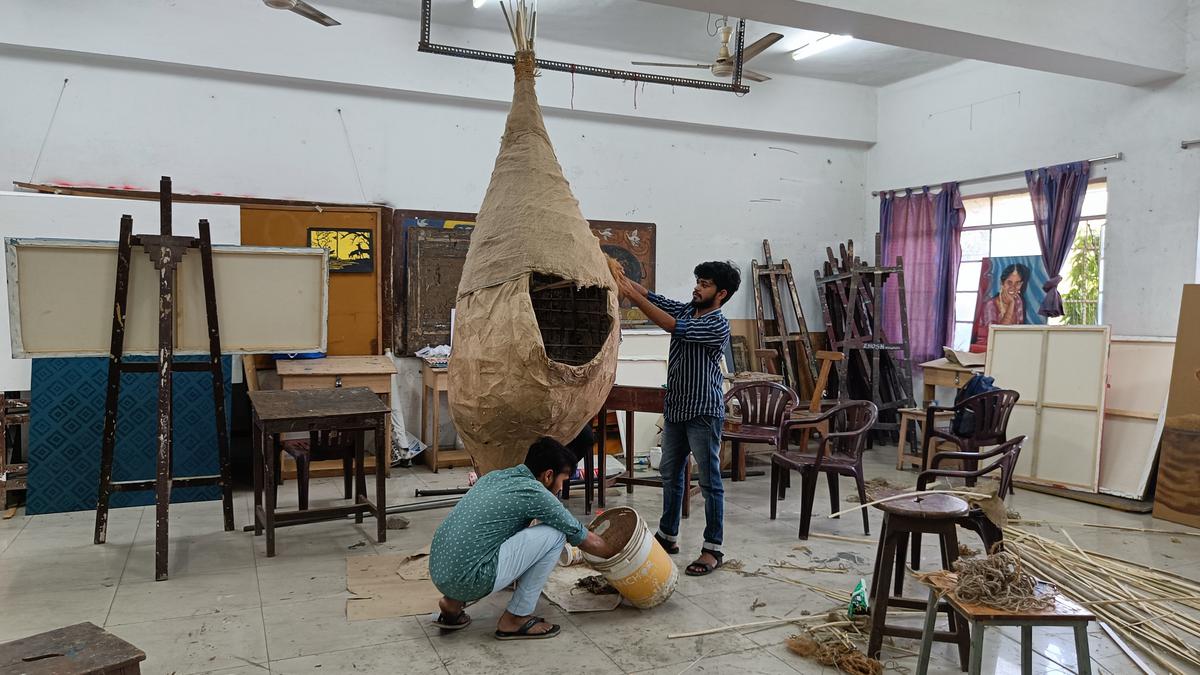 Come January 5, the campus premises of Hyderabad's Jawaharlal Nehru Architecture and Fine Arts University are set to transform into creative pavilions for three days. Titled Annual Student Learning Interaction (ASLI) Arts Fair, this is a brainchild of students of the painting department at the college. With an array of creations by art students from this college as well as Hyderabad Central University and Potti Sri Ramulu Telugu University, the event includes arts, crafts, food, theatre, open mic shows and film screenings.
The start
ASLI is inspired by the India Art Festival, the contemporary art fair held in Delhi, according to Anisha Labisetty, a final year student. . "We realised Delhi and Mumbai have platforms where emerging artists can showcase their talent, but there is nothing of that sort in Hyderabad for not just art students but also enthusiasts to interact and showcase their talent."
A month of brainstorming helped the final-year students to present a blueprint for an art showcase to the faculty. Priti Samyukta, head of the Painting Department calls ASLI a learning experience for students. "When students discussed having a fair, I told them it would become an extravaganza. Instead, let's have an academic picnic with workshops, creations and a bit of fun."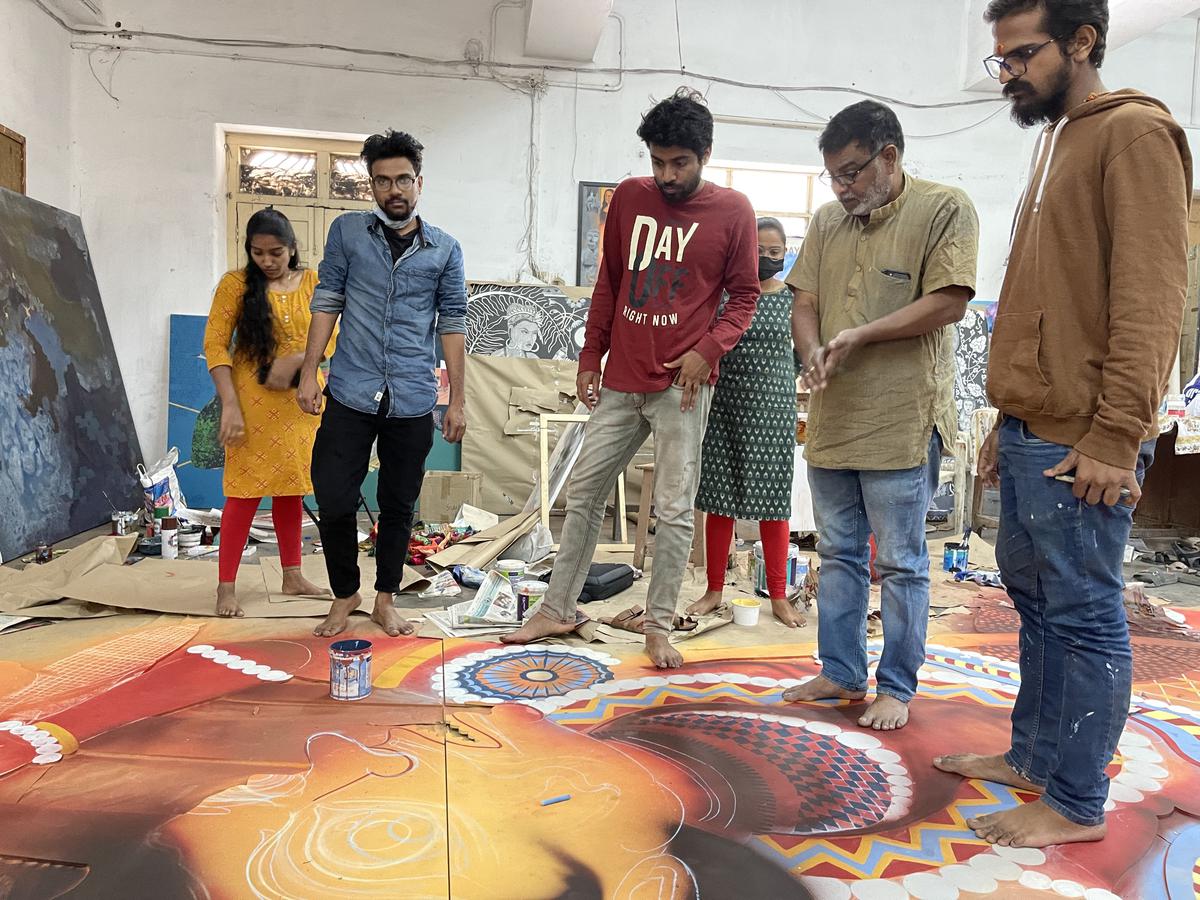 The first STEP (Students Training Enhancement Programme), had sessions by experts in art and architecture "Students got to know different kinds of vocabulary, the speaker's thought process and how they created the slides," says Priti. This was followed by skill-based workshops by experts on terracotta, crochet, and welding from scrap to create dragonflies, mat weaving, Pichwai painting on plates, utilitarian products, wood craft techniques and making assemblages and table runners from palm leaves. The products being created by students for a month will be on sale/display at ASLI.
Skill and creativity
The idea behind first STEP, an 'out-of-the-box innovative pedagogy' is to open students' minds towards becoming entrepreneurs and showcasing what youngsters can do with the skill and creativity. Craft is as important as art, says Priti. "Contemporary art is more demanding and is no longer stuck on the canvas. Youngsters have to realise there are lots of avenues to pursue."
The profits earned from the display of the 25 stalls at ASLI goes to the students.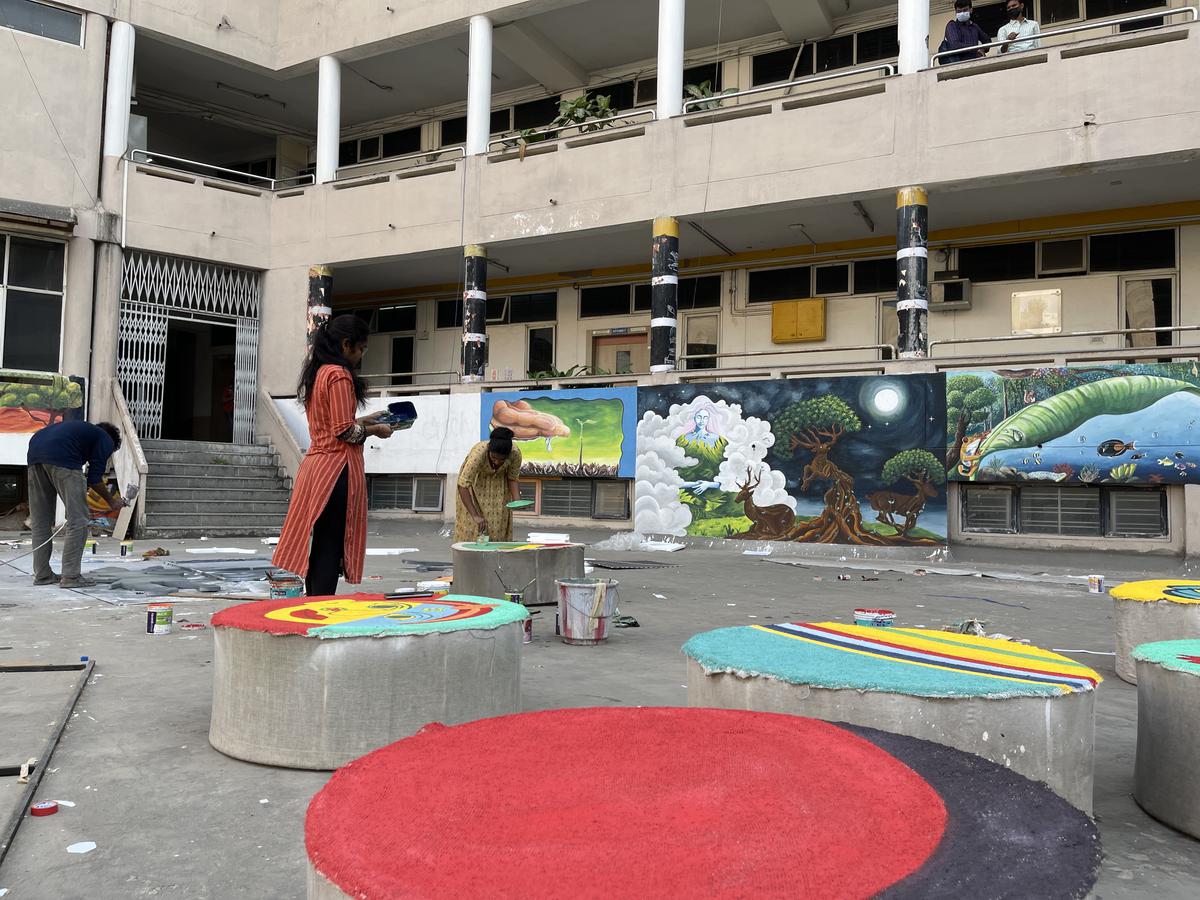 As the students look forward to the first edition of ASLI, Anisha says, "We will learn by trial and error. We want ASLI to be a meeting ground to share knowledge, where people can come together annually for a week and talk about anything related to visual arts."
ASLI Hyderabad will be held in Jawaharlal Nehru Architecture and Fine Arts University , Masab Tank from January 5 to 7 from 10 am to 5 pm and is open to all
Tags :
entertainment
featured