Is content creation on social media all about fun and play? Vanshdeep Sisodia weighs in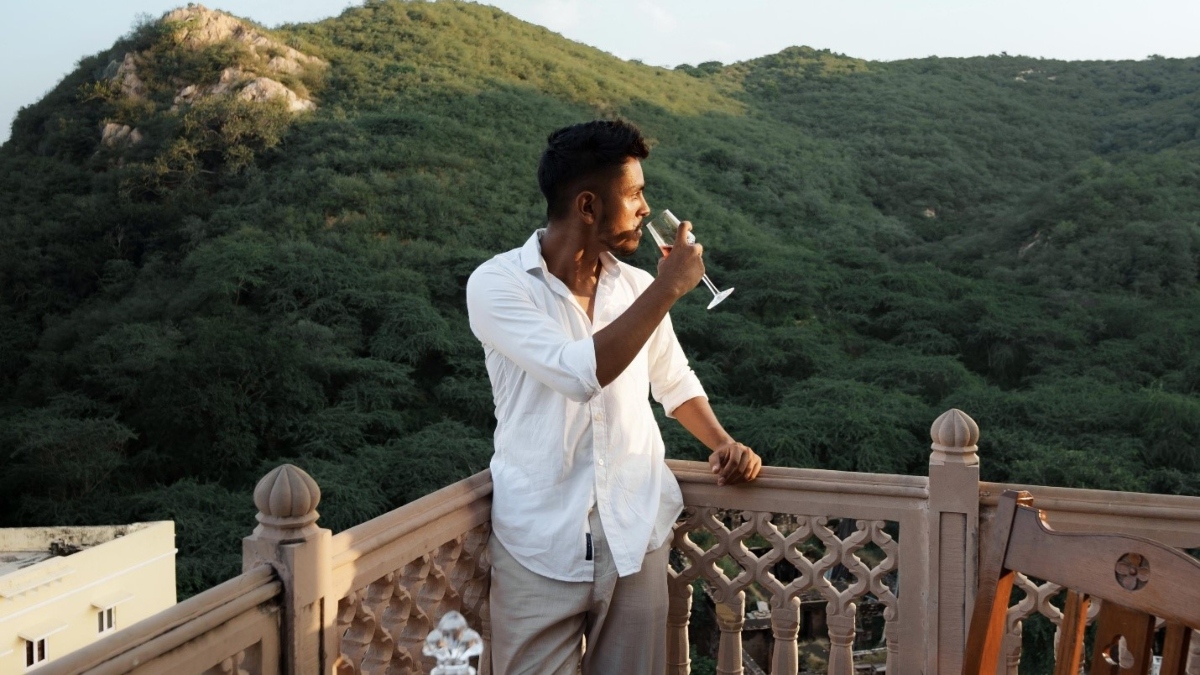 Content creator Vanshdeep Sisodia has achieved what most people cannot in a short span. From being a member of the RealMe crew and fabricating an after-movie for Lakme Fashion Week to collaborating with Cordelia Cruises, he has been part of many big projects. However, he reveals that making content for digital platforms is not all about fun and play. He says, "Being a content creator looks very flattering and cool but honestly, it takes a lot out of anyone not just creatively but also mentally and psychologically. So, I think one needs to know the possibilities of what they can face, as this may help them be a little more prepared."
Here are a few harsh realities that Vanshdeep feels are a part and parcel of following one's passion-
Constant self-doubt is like a travel buddy on the road to content creation. Many times people fail at the start on receive low responses which make them feel they are not good enough. However, as per Vanshdeep gaining praise or criticism is a part of the entire journey as creativity is not the same for all. 
Unstable Income is a major point, especially at the start of the content journey. Income from social media takes time and even brand collaborations can be unstable. So Vanshdeep's advice is to have secure money beforehand so that venturing into new future options doesn't seem much scary. 
Content creation is fun but also the fear of succeeding lingers in creators. So content creators have fun but with a fearful mind. Vanshdeep says, "Whenever I go out with my friends and try to have fun, we mostly do it fearfully. At some points, if we spend 2-3 days doing no work and just chilling, we then start to have thoughts like why are we even having fun, we should be working at this point. Otherwise, someone will snatch the opportunity." 
Intrinsic motivation with discipline is very important. No one can be forced to be motivated or disciplined for something that they don't feel a sense of belongingness with. So, only when one is naturally motivated to work can one be disciplined. 
Sacrificing family time for work and vice-versa is a very common problem that Vanshdeep believes every content creator faces. Managing work and family together is a tedious task it takes time to explain to one's family the peculiarities of work and arrange work time so that family time is also maintained. 
When working in an industry driven by creativity, comparison with other content creators or other artists is a common reoccurrence. This surely makes one feel bad because no one likes to be compared.
A buddy to every person is procrastination, and procrastination is a hindrance to creative flow. So, one needs to make sure that they do not procrastinate to the limit that they forget their ideas, miss deadline or are late to work. 
While everyone is worried about social media following or subscribers, Vanshdeep says, "Numbers on Social Media do not define your work but Numbers on social media do matter"
Everyone salutes the rising sun, but no one cares about the drowning one. This is the most important hardship lesson that one needs to learn.
So, there were some of the hardships that Vanshdeep Singh Sisodia believes every content creator faces at least once in their journey. However, nothing is a bed of roses, and to get the best rose, one needs to deal with its thorns as well.
function loadFacebookScript(){
!function(f,b,e,v,n,t,s){if(f.fbq)return;n=f.fbq=function(){n.callMethod?
n.callMethod.apply(n,arguments):n.queue.push(arguments)};if(!f._fbq)f._fbq=n;
n.push=n;n.loaded=!0;n.version='2.0′;n.queue=[];t=b.createElement(e);t.async=!0;
t.src=v;s=b.getElementsByTagName(e)[0];s.parentNode.insertBefore(t,s)}(window,
document,'script','https://connect.facebook.net/en_US/fbevents.js');
fbq('init', '529056027274737');
fbq('track', 'PageView');
}
window.addEventListener('load', (event) => {
setTimeout(function(){
loadFacebookScript();
}, 5000);
});
Tags :
fashion
featured