'Hey Ram' was my way of saying sorry to my Bapu: Kamal Haasan tells Rahul Gandhi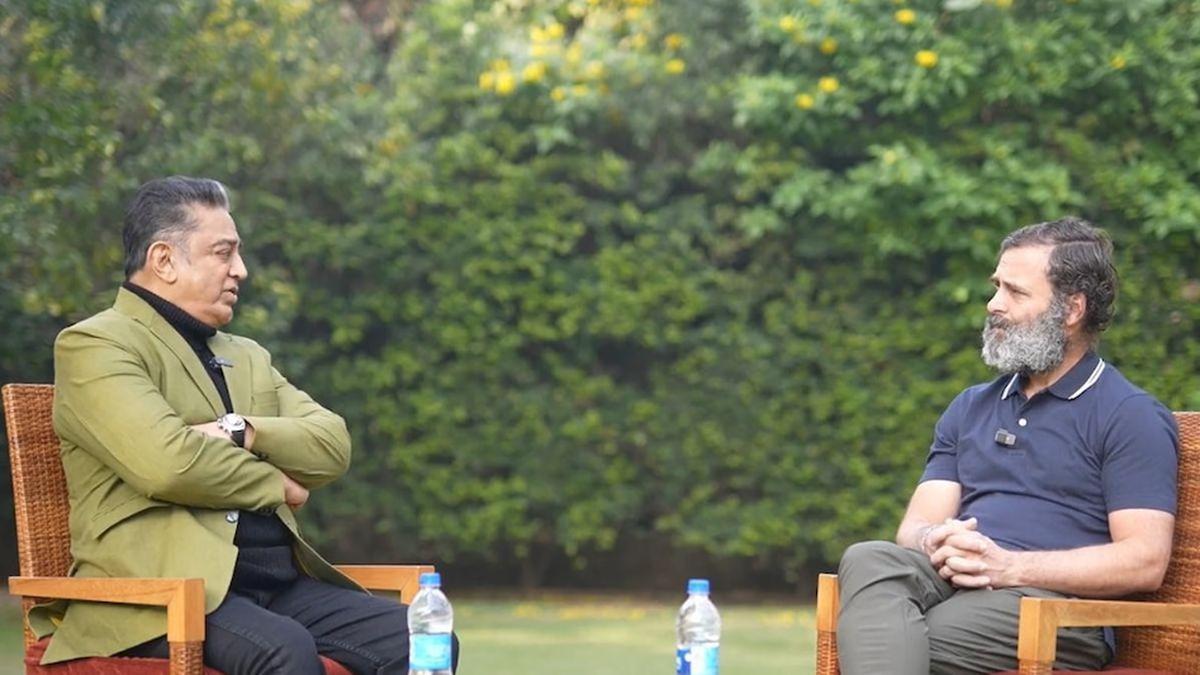 Actor-politician Kamal Haasan and Congress MP Rahul Gandhi recently sat down for a candid conversation. Kamal Haasan spoke at length about his 2000 release 'Hey Ram' which was based on the assassination of Mahatma Gandhi. The film was released in both Tamil and Hindi.
He spoke about the thought process behind the plot of the film which basically revolved around how his character wanted to kill Mahatma Gandhi in the film but couldn't after getting to know him.
Kamal Haasan reveals why he made 'Hey Ram'
In the film, although Haasan backed out from killing Mahatma Gandhi, somebody else did kill him. Talking to Rahul about Hey Ram, Kamal Haasan opened up about how he came up with the idea for the film. In a heavily emotional moment, he said, "It was my way of saying sorry to my Bapu. I have to take the onus of the crimes, including what happened in your family. We let it happen."
Haasan expounded on how he went from being a bitter critic of Mahatma Gandhi to an admirer. "I was a bitter critic of Gandhi ji. My father was a Congressman and he said 'just read history'. I discovered Gandhiji on my own when I was around 24-25 years old and, over the years, exponentially, I have become a fan. To actually correct myself and say sorry…that's why I made  Hey Ram."
(With inputs from ANI)
Tags :
entertainment
featured