'Joyland' movie review: Saim Sadiq's film is a poignant drama about desire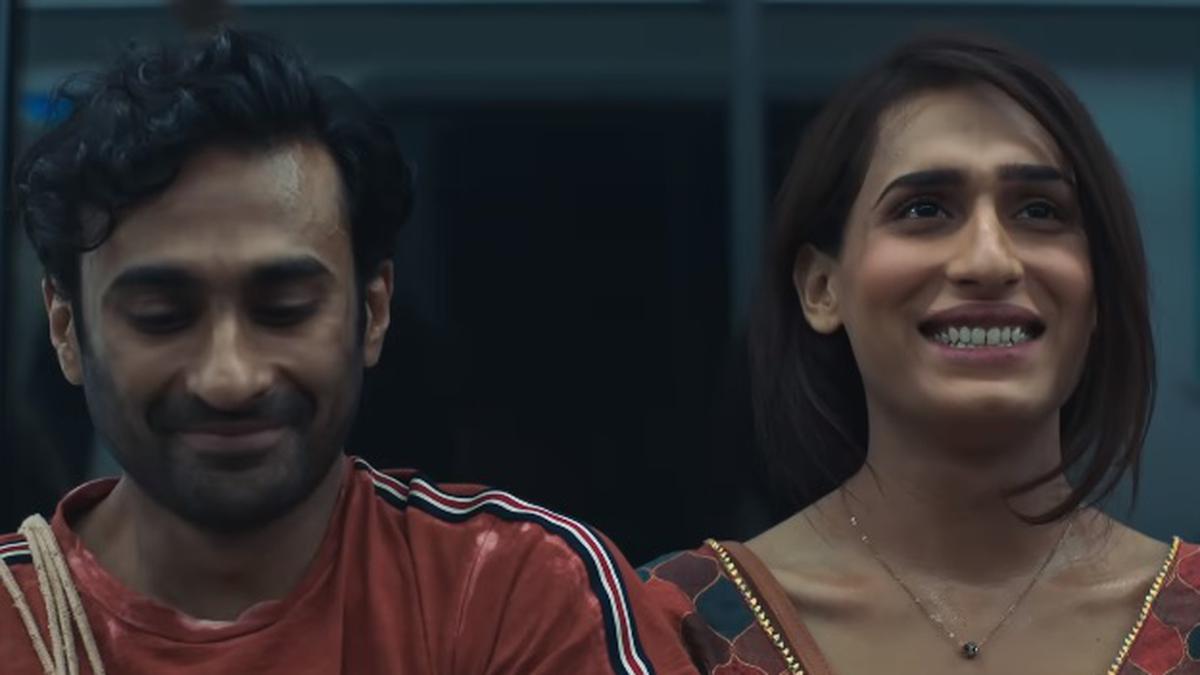 The news of  Joyland, Pakistan's official entry to the 95 th Academy Awards making it to the shortlist, has rekindled interest in director Saim Sadiq's debut feature film about seemingly conflicted gender identities and repressed desires in a conservative society. This poignant tale of a damaged family belongs to the rare breed of cinema that marries craft with content, and one that appeals to the discerning without eschewing the popular palate.
Contrary to the title,  Joyland is achingly gloomy, but at the same time, there is an inherent current of intrigue in the way it is plotted that keeps us glued to the melancholic narrative that consistently probes the conscience without meandering into sermons. The writers and their characters have the rare ability to look at the lighter side of a serious situation, making  Joyland a layered experience for an audience who have slept through many woke essays on patriarchy and queer relationships.
Joyland (Urdu and Punjabi)
Director: Saim Sadiq
Cast: Alina Khan, Ali Junejo, Sameer Sohail, Rasti Farooq, Salmaan Peerzada, Sarwat Geelani
Runtime: 126 minutes
Storyline: Follows the three men of a damaged family. Rana Sahib is unhappy that his two sons, Saleem and Haider, are unable to give him a male heir. Meanwhile, Haider falls for trans starlet Biba and begins a journey of self-discovery
In Sadiq's and co-writer Maggie Briggs' universe, nobody is labelled as a villain. Offering delicate details about human nature, they simply capture a society in transition where every character is grappling with the inter-generational dynamics and changing social mores.
The setting is Lahore, but it could well be Lucknow, Gurugram, or Mirzapur for that matter. Rana Sahib (Salmaan Peerzada) is a typical patriarch of a conservative subcontinent family seeking a male heir, but his two sons are unable to deliver his wish. His elder son Saleem (Sameer Sohail) desperately wants a male child but when his wife Nucchi (Sarwat Geelani) delivers the fourth daughter, even when the alleged sex determination test suggests otherwise, he doesn't blame her. The pat on the cheek suggests that he cares for her. Nucchi is not complaining that she has been reduced to a baby-making machine. This is perhaps the new normal as far as the perpetuation of patriarchy goes in the region.
Then there is Haider (Ali Junejo), the focus of the story. The tender son of Rana could not sacrifice a goat in a scene that inverts the idea of gender roles. He is more comfortable running errands for the house, helping his sister-in-law with the household chores and spending time with his three nieces. His feisty wife Mumtaz (Rasti Farooq) works at a salon, earns bread for Haider and contributes to the family income. This is another facet of new age patriarchy where a financially independent Mumtaz is carrying on with relationships that are essentially one-sided. She bonds with Nucchi in private, but in front of male members, they return to their defined brackets. Haider doesn't really mind the arrangement until his father's constant needling pushes him to find a job.
Things change when Haider becomes a backup dancer in a Bollywood-inspired dance troupe and gradually gets infatuated with the trans starlet Biba (Alina Khan) who runs the show. He isn't exactly interested in dance but the erotic space and the diva-like presence of Biba shift something inside him that makes him step out onto a journey of self-discovery. The new arrangement also means that Mumtaz has to sit at home. As her desires are emasculated, she gets into a shell and gradually her covalent bond with Haider starts disintegrating.
Joyland quietly tells us how sustained repression of desire often leads to the destruction of human dignity and results in chaos. Saim and his team present this chaos in all its colours but it flows like poetry in motion. Every line has a profound meaning, and every frame carries weight, however, it is told in such a languid fashion that it seems like watching life unfold on screen in two hours.
There is no direct mention of it but it is clear that Saim has posited the film in times when Pakistan passed the Transgenders Persons (Protection of Rights) Act after multiple cases of violence again the gender minority. They are seen as entertainers in a conservative society but their rights after often trampled with disdain and social interaction with them outside the seedy dance bars is considered taboo. So, when Haider carries a larger-than-life standee of Biba's home, it makes for a witty visual statement that is more than just a plot device.
Veering off the preachy pitch,  Joyland seamlessly integrates Biba's desire and her self-defence mechanisms into situations that make you laugh and cry in equal measure, or at times, both. Biba and Haider are in a vulnerable relationship where perhaps they don't understand each other's roles. Is there a gender hierarchy between them as well and do they have also not come to terms with the fluidity of gender? When Biba tells him that Haider is saving money for surgeries, his muted response tells us the complexity of their relationship. It becomes all the more clear in the scene where they fail to copulate or the one where he coils behind Biba during the scooter rides. Their relationship is riveting in itself but Joe Saade's immersive cinematography imbues it with irresistible charm as he captures the tension of different hues on the protagonists' faces.
The female characters have been penned with rare sensitivity. The time Nucchi and Mumtaz spend on a giant wheel in an amusement park, from which the film drives its title, seemingly provides a rare moment of freedom to the women. However, it actually sets in motion an impending tragedy making joy an act of resistance.
That patriarchy is passed on like property becomes clear when Saleem doesn't approve of the growing proximity between his father and the well-meaning neighbourhood aunt who is found a little too often in the house. Her breakdown opens a window to the loneliness and social rejection that a widow endures in a traditional society. Under Saim's compassionate gaze, the competent cast brings the rich material alive. Ali and trans actor Alina are outstanding in bringing out the deep-seated emotions and confusion of Haider and Biba. For Alina, it is all the more challenging because Biba hides her vulnerable side behind a charismatic dancer whose nails are more like claws that can denude a hypocritical society. But, eventually, it is Rasti's Mumtaz that stays with you long after the credits roll, as she delineates a character whose wounds and desires are painfully tangible.
Tags :
entertainment
featured