How to make Kimchi salad and why is it healthy for you | The Times of India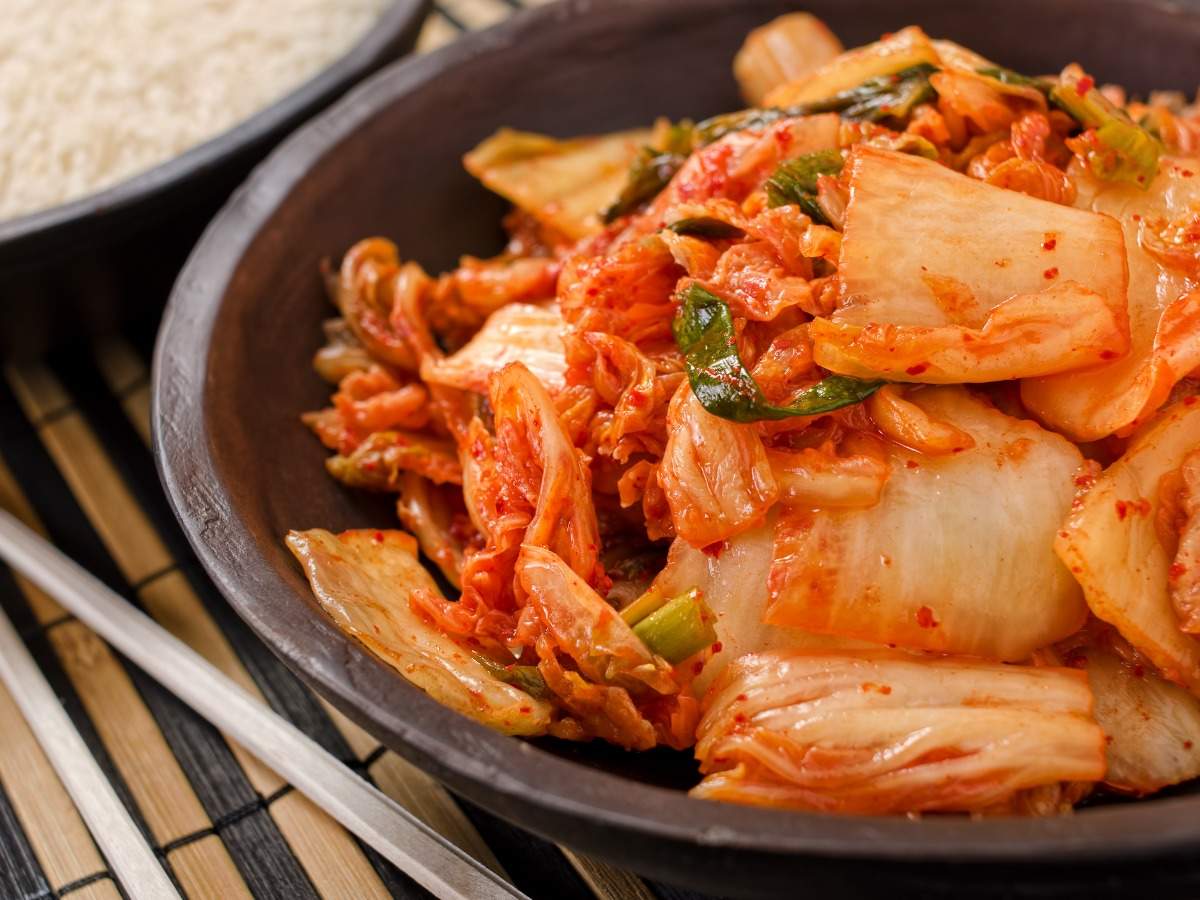 Ingredients required- 1 whole cabbage chopped finely, 1 carrot grated, ¼ cup green onions, 8 garlic cloves, ½ cup vinegar, 2 tbsp soya sauce, 2 tsp red chilli powder, 2 tsp powdered sugar, 2 tsp olive oil, salt and black pepper as required.
Steps to make Kimchi-
Add chopped onions, garlic, carrots and cabbage in a large bowl.
Now add vinegar, soya sauce, red chilli powder, sugar, salt and black pepper in a mixer grinder. Blend well on high speed 2-3 times.
Pour this dressing over the shredded veggies and mix well.
Lastly add 1-2 tsp of olive oil and give a final mix to coat all the veggies mell with the dressing.
You can also sprinkle some toasted sesame seeds on it for added taste.
Transfer to an airtight container and store in the fridge.